10.07.22
Making a Donation to the Fayette Community Foundation
Less Conventional Ways to Improve Our Community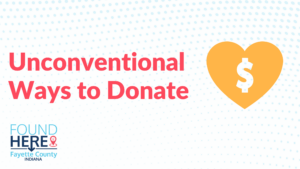 Philanthropy is found here in Fayette County.  However, we want to continue to raise awareness about how important it is to our community, today and in the future. Whether you prefer giving with a check or a monthly subscription, there are ways for everyone to give. Making an impact doesn't mean that you have to give a lump sum. In fact, small gifts can make a huge difference.   
There are multiple ways to donate small or large amounts to the Fayette Community Foundation. Our job is to ensure our donors can make donations in the most convenient ways possible. All donors can easily contribute to maintaining the momentum of change in our county. Read on to learn more about all the ways of making a contribution to the Fayette Community Foundation.   
Acorn Giving Makes a Big Impact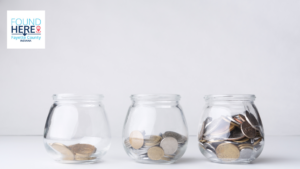 Have you ever heard about the ripple effect? That one small action can change for years to come. That is precisely how we think about acorn giving. You might be wondering, what is acorn giving? Acorn giving is contributing small donations over a long period of time. Essentially, it's planting the seed, then watering that seed through consistent small donations month after month, which in turn lets that seed grow for many generations to come. If we stick with our acorn and tree metaphor, the foundation is the farmer that watches the forecast to ensure the seeds are well cared for and continues to grow over time. Acorn giving is a phrase we like to use to describe this type of giving.   
Not sure how acorn giving works? We have an example. If you were to give $50 every month for five years, you would invest $3,000 back into our community! These funds can be used towards an existing endowment like the community IMPACT fund. The IMPACT fund allows us to make flexible grants in the community. Your money goes to where it is most needed. Some individuals even use the acorn giving model to establish a brand new fund. Commonly, a donor gives a lump amount, somewhere between $1000-$2000, and then donates a smaller amount each monthly until the fund is fully endowed. Whichever way you choose, making a donation to the Fayette Community Foundation is now easier than ever. 
Recurring Giving is a Philanthropic Subscription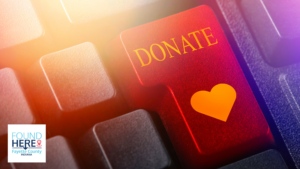 While we like to compare recurring giving to subscriptions, in reality, you have a lot more flexibility with giving to the Foundation. We use PayPal to set up recurring giving. This platform allows you to schedule your gifts for the most convenient times, such as biweekly or monthly. Recurring giving enables you to give in small increments throughout the year.    
Your tax receipt for recurring gifts will function a little differently than one-time donations. After setting up your recurring gift, we will keep track of your total giving for the year. At the beginning of a new year, the Foundation will send you a tax receipt with the total amount given in the past year from recurring gifts. You can use this receipt when you file your annual tax returns. For questions about tax deductions on charitable donations, please speak with your tax preparer.  
It is hard to beat the convenience of recurring giving. No longer do you have to remember to write a check a couple of times a year or go online to give each month. Instead, you can positively impact your community without a second thought. So instead of subscribing to a third streaming service or an Ipsy box, consider how you can give back to Fayette County through recurring giving. You may think only people who have thousands of dollars to donate can make a real impact. We are here to tell you that is not true. Even small gifts make a significant impact over time! 
Stay Updated on Everything Happening in Fayette County
Making an impact on Fayette County is fantastic, but that is not all we offer. We want each of our donors to feel like they are a part of a community. You'll be updated on new endowments, events, grant recipients, and much more. In other words, we want you to know how you are making an impact locally. Not only are you making an impact, but there are plenty of other like-minded individuals who want to do the same.   
Donor fatigue is a real issue, and in our opinion, that is one of the most significant benefits of multiple types of giving. Instead of asking for support, we can keep you updated. We do this through social media, donor emails, and quarterly thank you cards. Each of your gifts is important to us, and we want you to see its impact on the community.    
Choose Your Endowment Type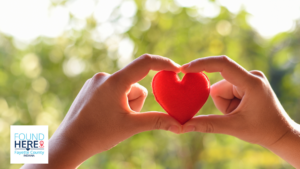 We have six fund types a donor can support when choosing how to invest in their gift. Donors can create a brand-new endowed community grantmaking fund with a minimum of $5,000 ($10,000 for scholarships), or they can invest in already created funds. The great thing about established funds is the compound effect. While you may not be able to donate a lump sum, your money combined with the funds from other like-minded individuals has the ability to make a huge difference. Get more details about endowments here.   
Community Impact – Allows for flexible grant-making and provides support for some of the community's greatest needs.   

 

Field of Interest – Funds are distributed to the most appropriate program or project within the field designated by the donors.  

 

Designated – Provides grants to a specific charitable organization named by the donor.  

 

Donor-Advised – The fund donors are actively involved in an advisory capacity for distribution from this fund.  

 

Scholarship – Helps eager individuals reach their academic goals at accredited institutions of higher ed.  

 
Operational – Provides vital support for the operation of the foundation.

 
Get More Information
Now that you know more about making a donation to the Fayette Community Foundation, consider making a one-time or recurring donation toward an existing fund by clicking here. We are dedicated to investing in and supporting our residents from cradle to career by connecting donors and nonprofit agencies. We help strengthen nonprofit agencies to better respond to community needs with financial support and capacity-building programs by providing grants from our unrestricted endowment and discretionary funds as well as from donor-advised funds.    
If you are looking for more information about the Fayette Community Foundation, check out our blog. We have dedicated this entire year to highlighting things found here in Fayette County. If you want to stay updated on everything found in Fayette County, sign up for our nonprofit newsletter.