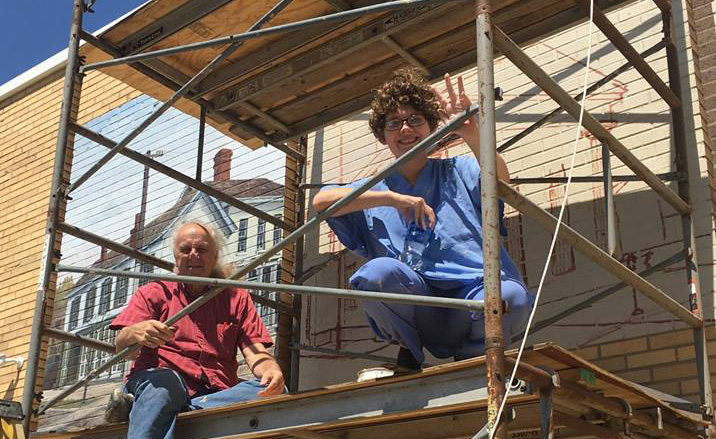 Downtown Murals
Through an IMPACT grant and community input, a building in downtown Connersville received an artistic and meaningful transformation.
Telling a story through art is a special skill. Local artist, Terry Hreno has this skill. Through an IMPACT grant, Terry began teaching CHS student Lexi Keen and Kate Wallace to paint stories. Through community input, a mural of Connersville native, movie director Robert Wise was created and a four panel mural of historic buildings in Connersville was selected.
To help make opportunities like Terry's, Lexi's and Kate's possible, give to the IMPACT endowment.
Donate
For more information, please contact us.