03.05.21
Fayette Community Foundation Seeking Healthy Living Coordinator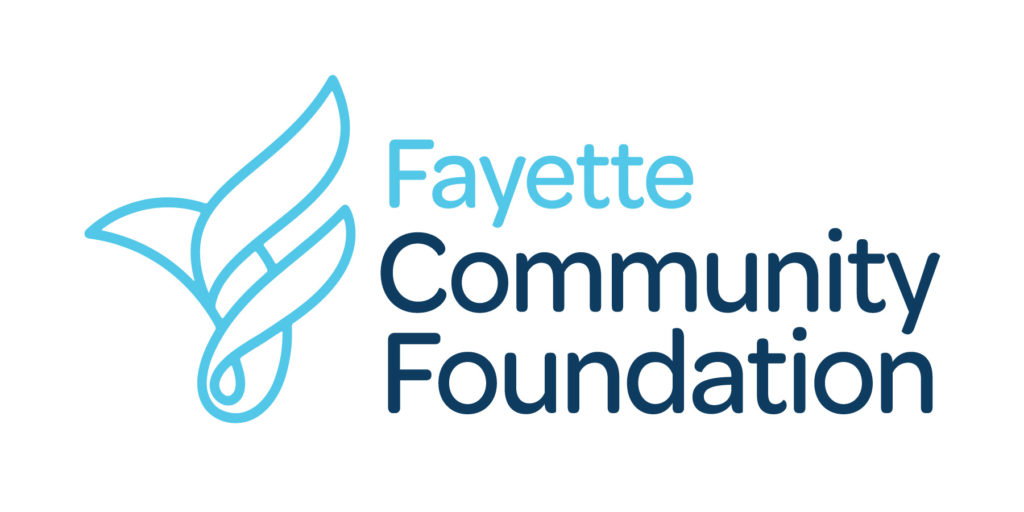 HEALTHY LIVING INITIATIVE COORDINATOR
JOB DESCRIPTION
March 2021
Location: Connersville, IN
Reports to:  Executive Director
Time Commitment: 20 hours/week work; flexible schedule between office hours of 8:30a-4:00p M-F; occasional evenings, weekends
Status:  Temporary, Non-exempt (1-year temporary position with the possibility of a 1-year renewal)
Hourly Wage: $18/hr
About the Fayette Community Foundation
The Fayette Community Foundation's mission is to inspire a spirit of philanthropy and leadership in Fayette County to enhance the quality of life. We connect donors and nonprofit agencies to improve the quality of life in our community. We help strengthen nonprofit agencies to better respond to community needs with financial support and capacity-building programs by providing grants from our unrestricted endowment and discretionary funds as well as from donor-advised funds. The Foundation is uniquely qualified to steward the hopes and dreams of the people that care deeply about an organization or cause by carrying out donors' philanthropic visions after they are gone.
Job Description Summary
The Healthy Living Initiative Coordinator will take on a lead role in administering, promoting, and tracking activities in the Lilly Endowment GIFT VII Implementation Grant: Healthy Living Initiative.
Through this grant, FCF is creating a Fayette County Healthy Living Initiative (HLI). Three objectives will be addressed:
1) Encourage active living
2) Establish a healthy food environment
3) Enhance quality of life through placemaking (a community-centered, asset-based approach to designing and managing public spaces to promote health, happiness, and well-being).
The coordinator will leverage new and existing partnerships to develop a Healthy Living Initiative committee. The committee, lead by the coordinator, will partner with local organizations to support projects that address the objectives to help Fayette County community members enjoy more active lifestyles and better overall health.
The HLI is a brand new initiative which means it will take significant drive and strategy to establish. However, for someone with the skills, experience, and initiative this is an exciting opportunity to shape a program that can make a positive, lasting impact on the community
Key Responsibilities
Promote the goals of the Healthy Living Initiative and its role in pursuit of the Fayette Community Foundation's mission.
Maintain a leadership role in the development, and continued support, of the Healthy Living Initiative Committee, such as: organizing volunteers, facilitating meetings, collecting and disseminating data to stakeholders, strategic goal setting, etc.
Accurately keep track of meeting minutes, records, and data collected to further the grant's goals.
Assist Executive Director in writing regular grant reports to the Lilly Endowment, Inc.
Collaborate with Fayette Community Foundation staff on grant budget management and grantmaking processes as they relate to the Healthy Living Initiative grant.
Other duties as assigned.
Minimum Qualifications
1-3 years of experience in fields such as Environmental Health, Public Policy, Public Health and/or Education, Global Health, or other related fields which have provided the individual with the knowledge, abilities, and skills listed below:
Knowledge, Skills, and Abilities
A strong understanding of the social determinants of health and their impact on a community's overall wellbeing
Ability to communicate effectively, and establish and maintain working professional relationships with individuals from diverse backgrounds, and demonstrated respect for varied perspectives and experiences.
Ability to take initiative, work independently as needed, and solve problems.
Excellent verbal and written communication skills.
Proficiency in Microsoft Office Suite (particularly Word, PowerPoint, and Excel), Google Suite, or related software.
Strong organization and task management skills.
Excellent project management skills and ability to prioritize work and resources.
Ability to maintain confidentiality with private information.
Preferred Qualifications
Bachelor's Degree in related field, preferred.
Experience developing and managing program budgets
Experience, in addition to the required fields, in community-based grantmaking, community foundations, nonprofit capacity building, and/or grant management
A current or past Fayette County, Indiana resident would be preferred.
Physical Requirements:
Prolonged periods sitting at a desk and working on a computer.
Must be able to lift up to 15 pounds at times.
Some local travel may be expected.
How to Apply:
Please submit PDF's of both of the following:
Resume
Letter explaining your interest in the position and why you would be a good fit for the role
Documents can be emailed to info@givetofcf.com.
The deadline to submit applications will be March 24, 2021.
The Fayette Community Foundation provides equal employment opportunities to all employees and applicants for employment and prohibits discrimination and harassment of any type without regard to race, color, religion, age, sex, national origin, disability status, genetics, protected veteran status, sexual orientation, gender identity or expression, or any other characteristic protected by federal, state or local laws.