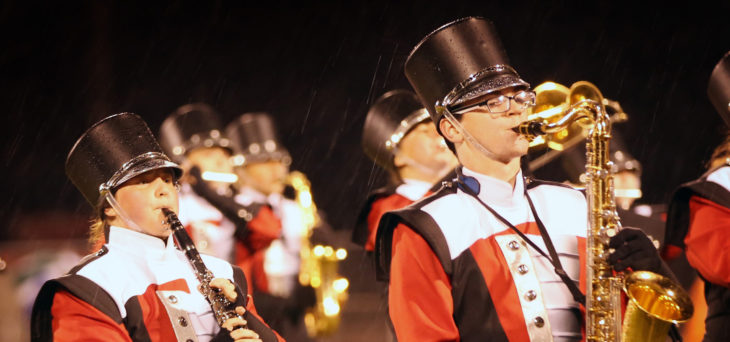 More than a uniform
We worked with the CHS marching band and the Bentonville Volunteer Fire Department to purchase new uniforms that are essential to their performances.
In the Spring of 2018, an IMPACT grant helped the CHS marching band purchase new uniforms. In the Fall, an IMPACT grant helped purchase new turn out gear for the Bentonville Volunteer Fireman. Different uniforms, but both very important. Light weight, comfortable, and durable are the qualities of the new CHS band uniforms. The helmet, pants, coats, boots, and self-contained breathing apparatus are essential for the fire department. Both organizations worked hard raising funds and the IMPACT grant filled the gap.
You can bring a powerful change to the community, and we can help you add value to your philanthropy –making your giving easy, informed and meaningful.
Donate
For more information, please contact us.