08.04.21
Women From Fayette County Indiana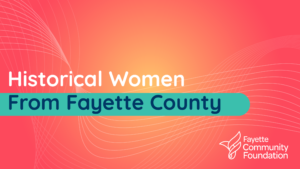 What does a woman in agriculture, a sports anchor, a basketball champion, and a nature enthusiast have in common? They are all women from Fayette County! We dug into some of the most famous women from Connersville and Fayette County, and you'll be amazed by who we found.   
Women play an equal part and serve in a variety of roles in building a great community. Whether it was the early 19th century or today, there have been some notable women figures who are widely known outside of Fayette County. These women went above and beyond to chase their dreams and bring honor to their hometown communities.   
Mary Gray Bird 
Sanctuary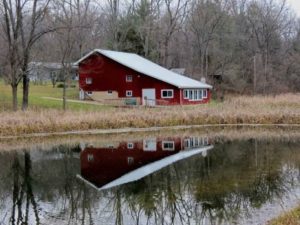 Many people know about the Mary Gray Bird Sanctuary, but they don't know the history behind the land. In 1943, Alice Gray donated 264 acres of land to the Indiana Audubon Society. She contributed this land in honor of her daughter Mary Ann who was born in 1903 and passed away in 1930. This land was given to be a living memorial of her daughter. Her husband Finley Hutchison Gray willed another couple of hundred acres to the Audubon Society after his passing in 1947. Along with other charitable donations, the Mary Gray Bird Sanctuary now totals more than 700 acres.    
Bird watchers from all over the U.S. come to see the unique birds that have taken up residence on the beautiful land. Residents of Fayette County go hiking the trails to see the amazing wildlife and exlore the outdoors. The Mary Gary Bird Sanctuary also offers a beautiful location for weddings and receptions. Alice Gray could not have known the impact that her thoughtful donation would have on the community, but her gift continues to positively impact Fayette County. Outside of her philanthropy, Alice was an amazing woman and mother. She was also an excellent artist, and some of her paintings are housed at the Connersville Historical Museum.   
Queen of American Agriculture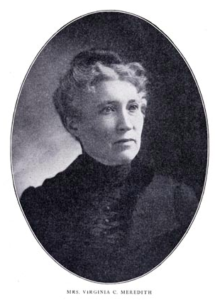 The heart of Fayette County has always been agriculture. A woman known as the Queen of Agriculture is one of the most notable figures from Fayette County. Virginia Claypool Meredith was born in Fayette County on November 5, 1848. Her father moved their family from Ohio to Fayette County to pursue farming; he was also on the board of trustees at Purdue University. Virginia chose to go to college at age 15, enrolling at Glendale Female College in Ohio. Many years later, after the death of her husband, Virginia, now a single mother, continued to run the family farm. Determined to ensure the success of the family farm, she pursued a deeper understanding of agriculture and new ways to farm. Additionally, she began breeding prize-winning livestock. In the years following, she became a nationally known female farmer.    
As one of the only well-known female farmers of her time, she began giving lectures about all things agricultural. Her leadership skyrocketed her career; she was invited to do more lectures, and she participated on many committees, such as the Women's Board. She was also the pioneer of home economics at Minnesota University and Purdue University.   
After a long farming career, teaching, lecturing and writing, she retired from farming and moved to West Layfette. Layfette is where she followed in her father's footsteps and became the first woman appointed to Purdue's board of trustees. She served on the board until her passing in 1936. Virginia is now known as the Queen of Agriculture, and she paved the path for Fayette County women to continue to play a vital role in farming. 
Miss Indiana Basketball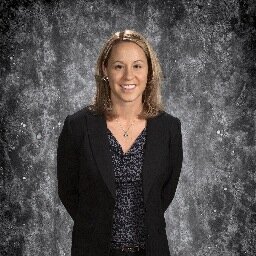 Agriculture is not the only thing Fayette County is known for. Connersville High School has a long history of successful basketball seasons. In 1999, they were honored to have Miss Indiana Basketball on their high school team. April (McDivitt) Schilling scored 1,908 points during her four years of playing high school basketball. She even scored 50 points in one single game. She currently holds six basketball records at Connersville High School.     
After graduating high school, her upward momentum didn't stop. She continued her basketball career at Tennessee University as a point guard for three seasons, and she played two NCAA Final Four games. During her senior year, she transferred to UC Santa Barbara, leading the team to the NCAA Sweet Sixteen Championship games. She went on to play for three teams in the WNBA. During her professional career, she played for New York Liberty, Minnesota Lynx, and Washington Mystics. In March of 2020, she was hired as the new assistant coach for the Indiana Fever; she is working alongside two Hall of Famers, Tamika Catchings and Marianne Stanley. April is continuing to make the many avid basketball fans in Fayette County proud.    
Former ESPN Anchor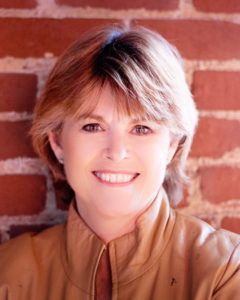 April is not the only woman to have a break-out name in the sports world. Besty Ross was one of the first women to break into sports reporting, but breaking the glass ceiling was only one of her many accomplishments. She knew from the time that she was in fourth grade that she wanted to be a journalist. For one of her writing assignments in school, she interviewed Candance Murray at the Connersville News Examiner. Candance spent hours talking to a young Betsy about the news industry. Betsy could not imagine where her love for journalism would take her.   
Betsy went on to earn a degree in journalism from Ball State University. After graduating from college, she worked as a copy editor at the South Bend Tribune while pursuing her master's degree at Notre Dame University. When Betsy was working at the South Bend Tribune, she starting covering high school sports. This journey led her to Cincinnati, where she covered the 1996 Atlanta Summer Olympic Games and the 1996 Inauguration for WLWT-TV. Because of her experience covering sports, she was offered a job by ESPN. During her time at ESPN, she anchored for ESPNews and SportsCenter. After her time at ESPN, she wrote a book, became an adjunct professor at Xavier University, and started Game Day Communications based out of Cincinnati.    
A Lasting Legacy
These are only four of the amazing women who were born and raised in Fayette County. Fayette County has a long history of progressive and boundary-pushing women. All of these amazing women continue to inspire all the residents of Fayette County. From great philanthropists to a groundbreaking sports anchorwoman our community has no shortage of inspiring women.   
If you are interested in learning more about the Fayette Community Foundation, follow us on Facebook or Instagram, sign up for our monthly newsletter or read more of our blogs.