04.12.22
Entrepreneurship and Jobs Are Found In Fayette County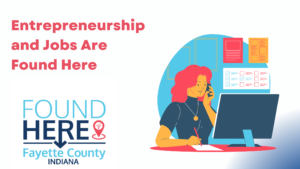 It's official! We are launching our yearlong Found Here in Fayette County campaign. In 2022 we will be highlighting all the best things that can be found in Fayette County. This month we are talking with Brian Durham, Executive Director of the Fayette County Chamber of Commerce, about all things jobs and entrepreneurship.   
"Many things were and are created in Fayette County, which speaks to the drive of the people who live here." – Brian Durham, Executive Director of the Fayette County Chamber of Commerce  
Covid-19 has impacted many aspects of our lives, including how, where, and when we work. According to NPR, the United States hit a record number of new businesses starting. They reported numbers released by the U.S. Census Bureau that showed a whopping 5.4 million new business applications were filed in 2021, surpassing the record set in 2020 of 4.4 million.  
As a state, we benefited, too. ABC 57 reported that Indiana saw an increase in new businesses of 52% over 2019 and 26.3% over 2020, with nearly 100,000 new businesses registering with the State.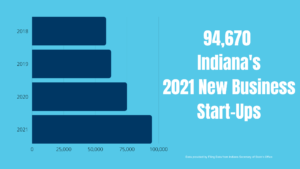 That's a lot of people interested in opening a new business, and we believe Fayette County is the perfect place to do it. Aspiring brick-and-mortar boutique clothing store owners, Connersville's newly paved downtown has a variety of ready-to-go storefronts. Ambitious new product developers may be interested in finding mid-sized manufacturing plants; Fayette County has those too. Budding Chefs that are looking for the perfect market to launch a new farm-to-table restaurant, our strong agricultural ties can make that dream a reality.    
Sadly, nearly 45% of new businesses fail within the first two years. That's why we spoke to a local industry expert to find out what resources can be found here in Fayette County to support current, new, and future small business owners. Brian Durham is a well-known member of the community who is involved in committees dedicated to the development and restoration of Connersville. He reminded us that Fayette County offers a low cost of living, affordable housing, low property taxes, and lower investment costs. Brian gave us great tips and resources for anyone thinking about starting a business.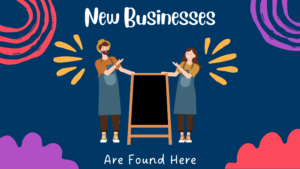 Fayette County is a Great Place to Start a Business
Starting a new business is scary, especially when you are a first-time entrepreneur. There are so many factors to consider. If you are considering starting a new business in Fayette County, we have five steps to set you up for success for the first five years and beyond.    
Establish a Strong Foundation

– Contact

Indiana Small Business Development Center

to get help with a business plan, market research, accessing SBA loans, and developing a business model.  

 

Develop Local Relationships

– Contact the

Fayette County Chamber of Commerce

to get connected to other local small business owners. Developing a community of like-minded people can give you support and advice. 

 

Know Your Risks

– Connect with a local accountant to evaluate your tax liabilities and how to best set up your business with the IRS. As a business owner, your accountant is often your best friend.  

 

Find The Right Location

– Reach out to one of our local real estate firms about the business locations available for lease or purchase. Don't be afraid to get creative with lease terms. Many investors are willing to build out a space to accommodate a new business's needs.  

 

Check With the City

– Stop by the City Building to learn about local requirements like a business permit.  

 
Not everyone came out of the last two years wanting to open a business. Instead, millions have decided to find a new job, and you might be one of them. Fear not – jobs are found in Fayette County, and a lot of them! Jobs like CNA's, nurses, administration, HR, accountants, trade positions, and teachers, just to name a few. Brian told us all about the local job opportunities, the top employers, and things to think about before applying for a job.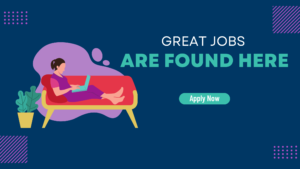 Finding a Job in Fayette County 
Finding the right job can change your life. There are so many things that come into play when you consider changing or starting a new career, including location, compensation, benefits, workplace culture, and company mission. If you are looking for a new job in Fayette County, we have five steps that you should consider during the application process.    
Ideal Career

– To change careers or not to change careers is a question many people are wrestling with following the pandemic. Millions of people no longer feel drawn to the work they are doing today and are now in pursuit of finding a new career. Check out the free Indiana Career Explorer tool if you're not sure if your current career is your future career.   

 

Upskill

– Whether you've decided to stay in your current career or pursue a new one, continuously developing your skills makes you high-valued talent. So don't be afraid to head back to college, take courses online through platforms like Udemy, or check out certifications available at

Connersville Ivy Tech Campus

. Talent does not mean advanced degrees only. There is a talent shortage for trade jobs and many others. In today's world, you can learn your way; in-person, online, in short spurts, or find what works best for you for the long haul.  

 

Polish Your Resume

– Update your resume for the current job search using software like

Canva.com

or

EnhanceCV.com

. Using resume-building software can improve the chances your resume rises to the top.  

 

Start With Major Employers

– Start searching for job openings at one of Fayette County's major employers by going directly to their websites: 




           Major Employers

Stant

 

Reid Health

 

Connersville School Corporation

 

Premier Healthcare

 

Ivy Tech Community College

 

Liberty Homes

 

Get Connected Directly

– Brian said the Chamber is here to help you! If you send your updated resume to the Chamber, the

Fayette County Chamber of Commerce

will share it with employers.  

 
Whether you are seeking a new job or interested in starting a new business, Fayette County is for you.   
Get More Information 
You may be wondering why the local foundation is writing or talking about jobs and entrepreneurship in Fayette County. It's simple; we are dedicated to investing in and supporting our residents from cradle to career by connecting donors and nonprofit agencies. We help strengthen nonprofit agencies to better respond to community needs with financial support and capacity-building programs by providing grants from our unrestricted endowment and discretionary funds as well as from donor-advised funds.     
If you are looking for more information about the Fayette Community Foundation, check out our blog. We have dedicated this entire year to highlighting things found here in Fayette County. If you want to stay updated on everything found in Fayette County, sign up for our nonprofit newsletter.