Grantees
Meet our community-minded grantees.
2021 Cycle I
Junior Achievement of Eastern Indiana – $3,264
Junior Achievement of Eastern Indiana, with the partnership of the Fayette Community Foundation, will serve 8 classrooms or 200 students by presenting traditional volunteer-led classroom programs and delivering the new JA Virtual Career Exploration Fair for elementary students.
Connersville High School Athletic Department (CHS Gymnastic Team) – $3,264
New uneven bars.
Total Grant Awards 2021 Cycle I $7,404
2020 Cycle II
Fayette County Community Voices – $4,140
Strategic Planning and Road mapping Consulting Services.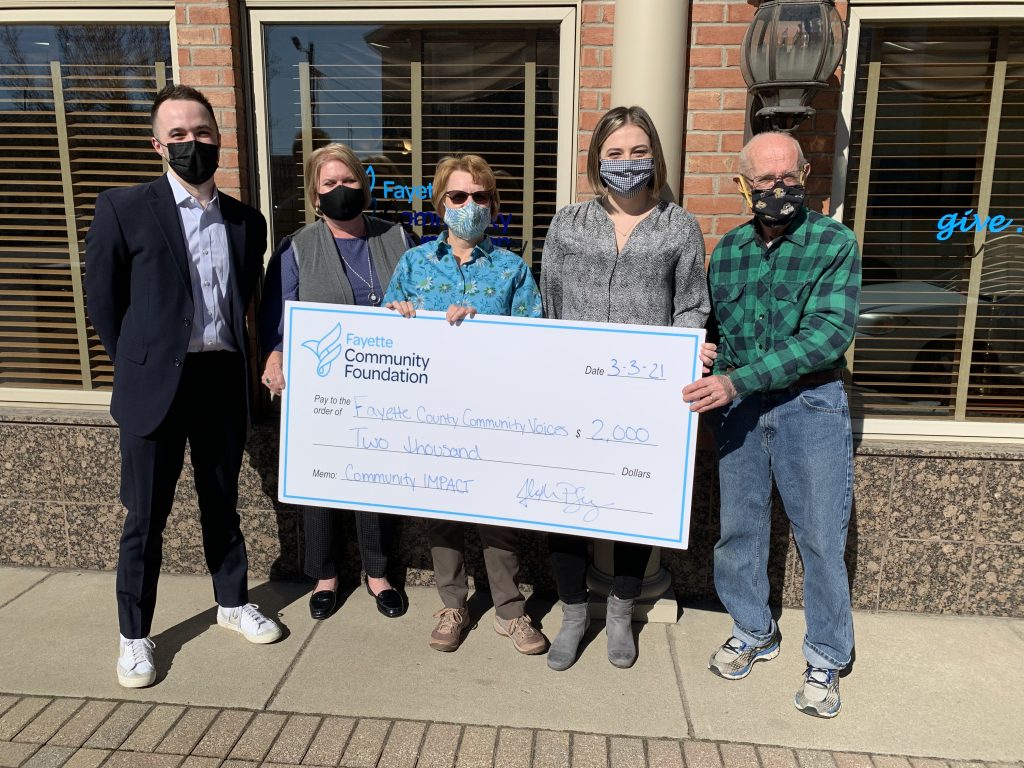 Whitewater Career Center – $3,454
Criminal Justice Program Equipment.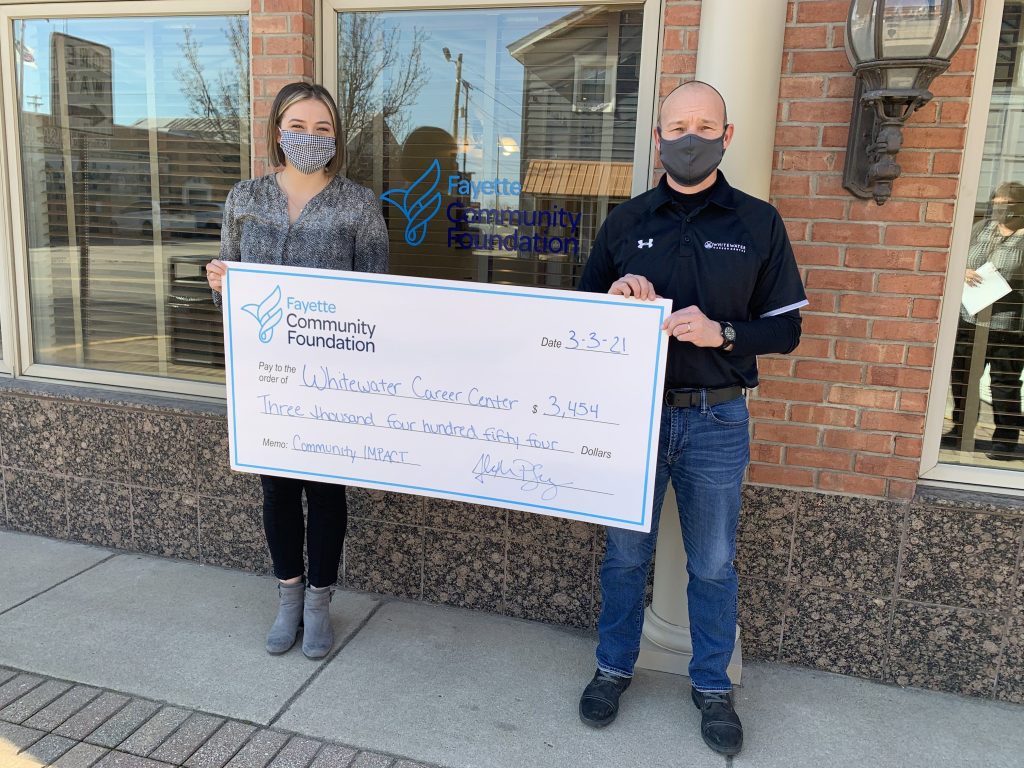 Fayette County 911 – $4,500
Fayette County 911 Equipment Upgrade Project.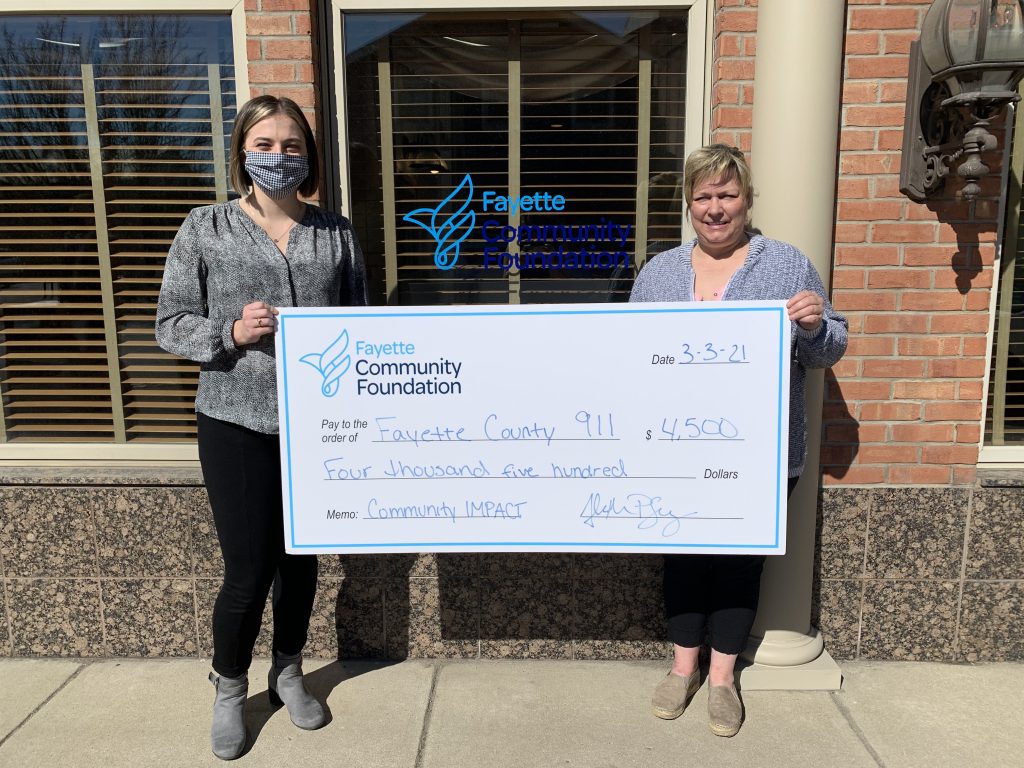 Creative Steps Learning Center – $10,000
Building and curriculum updates in order to become the first Paths to Quality Level 2, full year/full day child care center in Fayette County.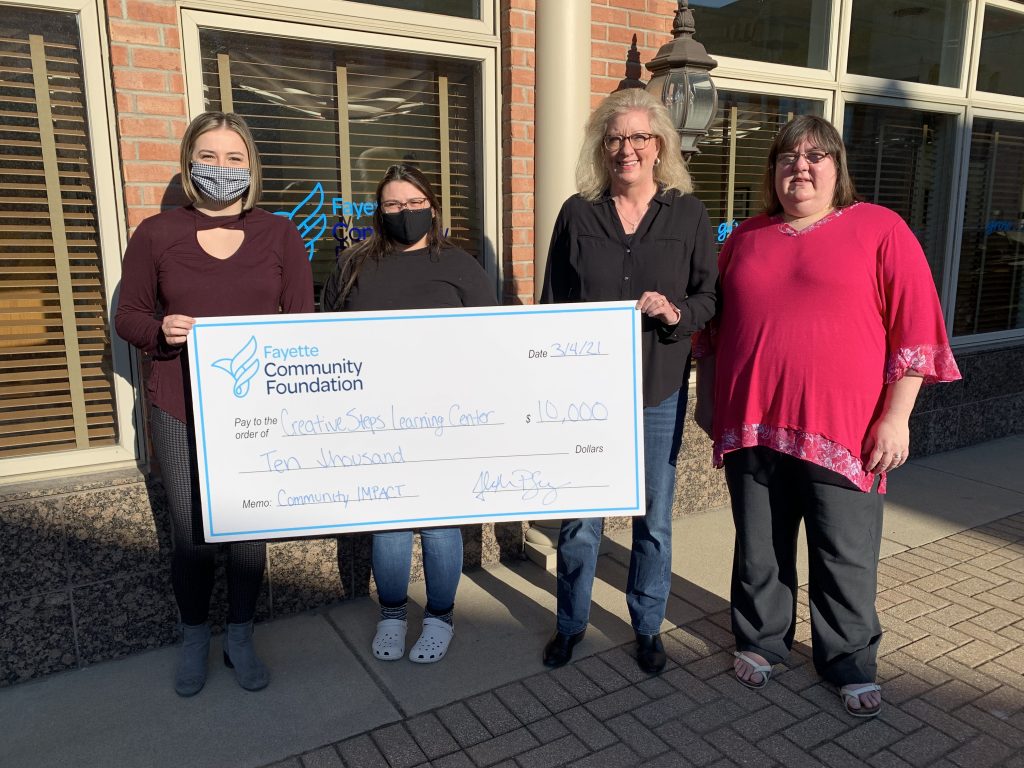 Alquina Blue Arrows Park – $2,000
Birds, Butterflies, and Bees Habitat; Bluebirds Initial Phase.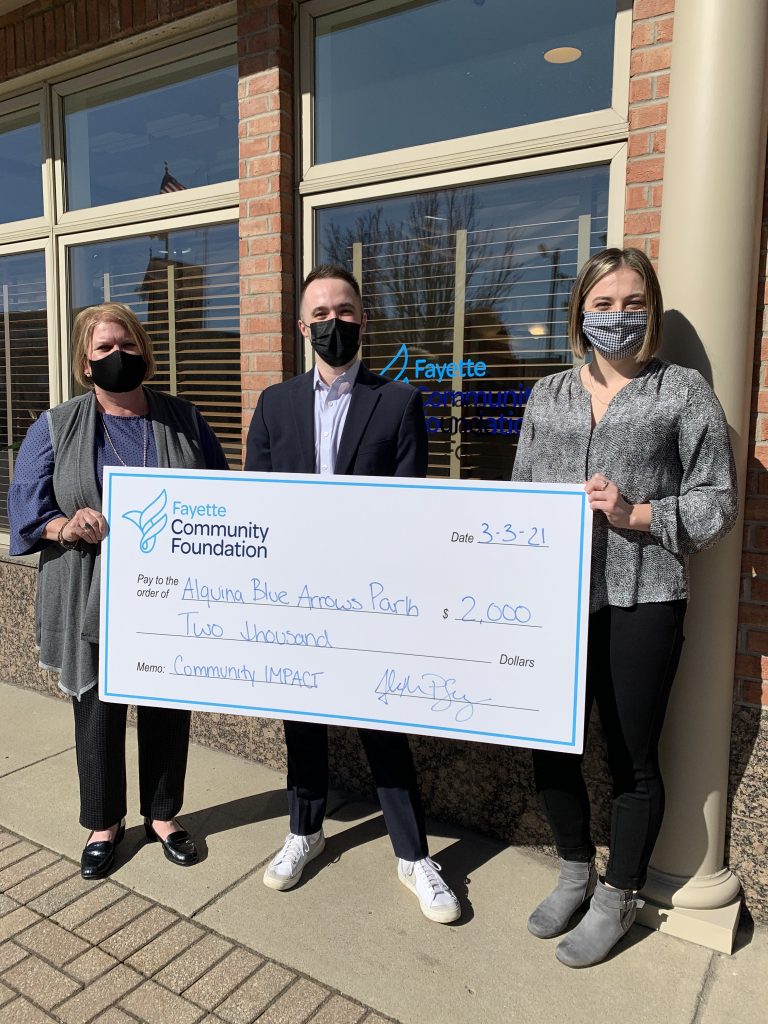 Total Grant Awards 2020 Cycle II $21,954
2020 Cycle I
Fayette County School Corporation – $6,200
Online screening tool that measures both risk factors (depression, anxiety, victimization) and protective factors (resiliency, grit, hope) to help counselors better help students.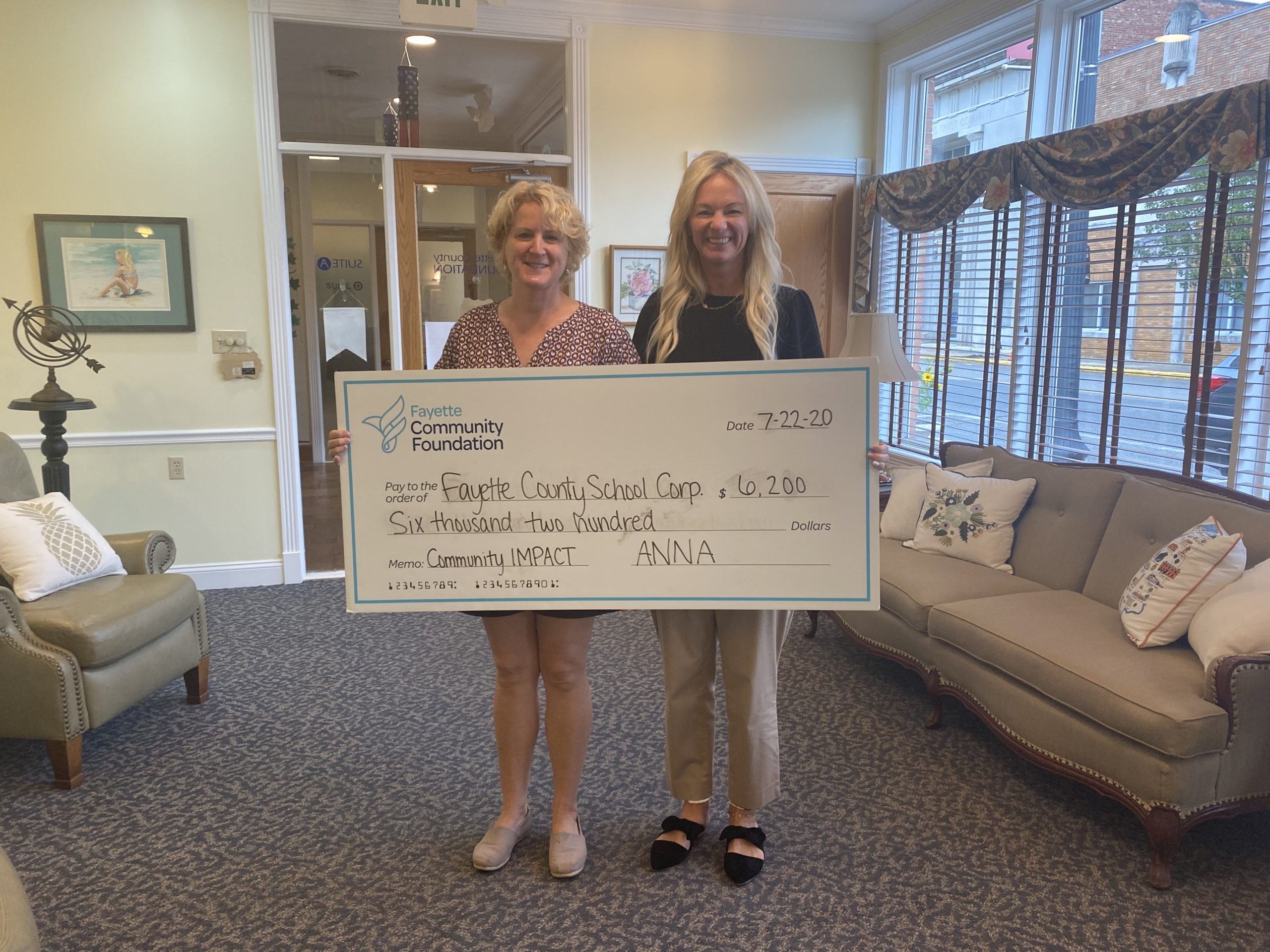 Our New Friends Program / Central Christian Church – $4,500
Teaching budgeting, banking, self sufficiency, and financial help with utilities and rent,.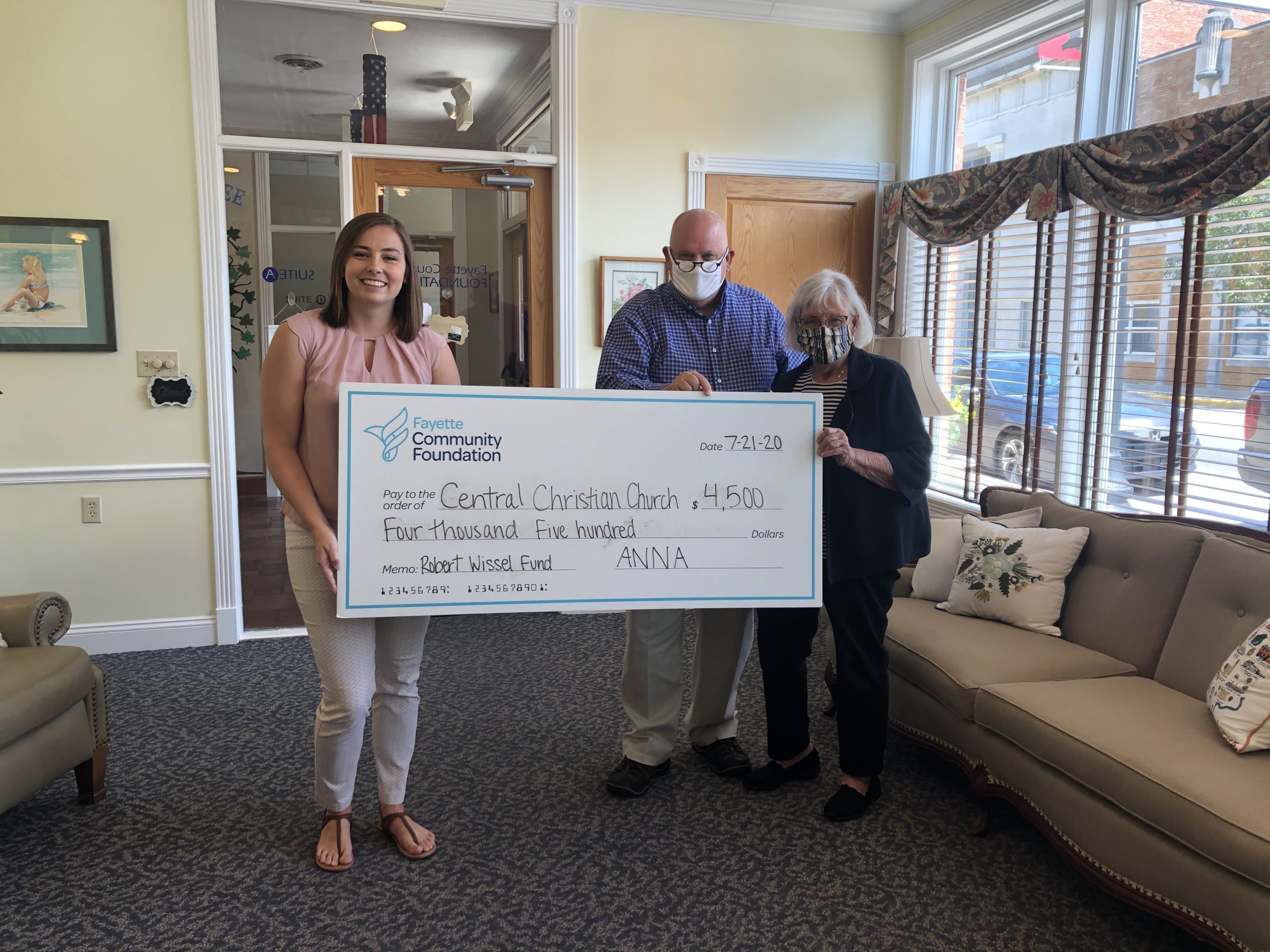 Whitewater Career Center – $9,149
4 Lincoln Power Mig Welding Technology program students will become trained and certified and ready for employment.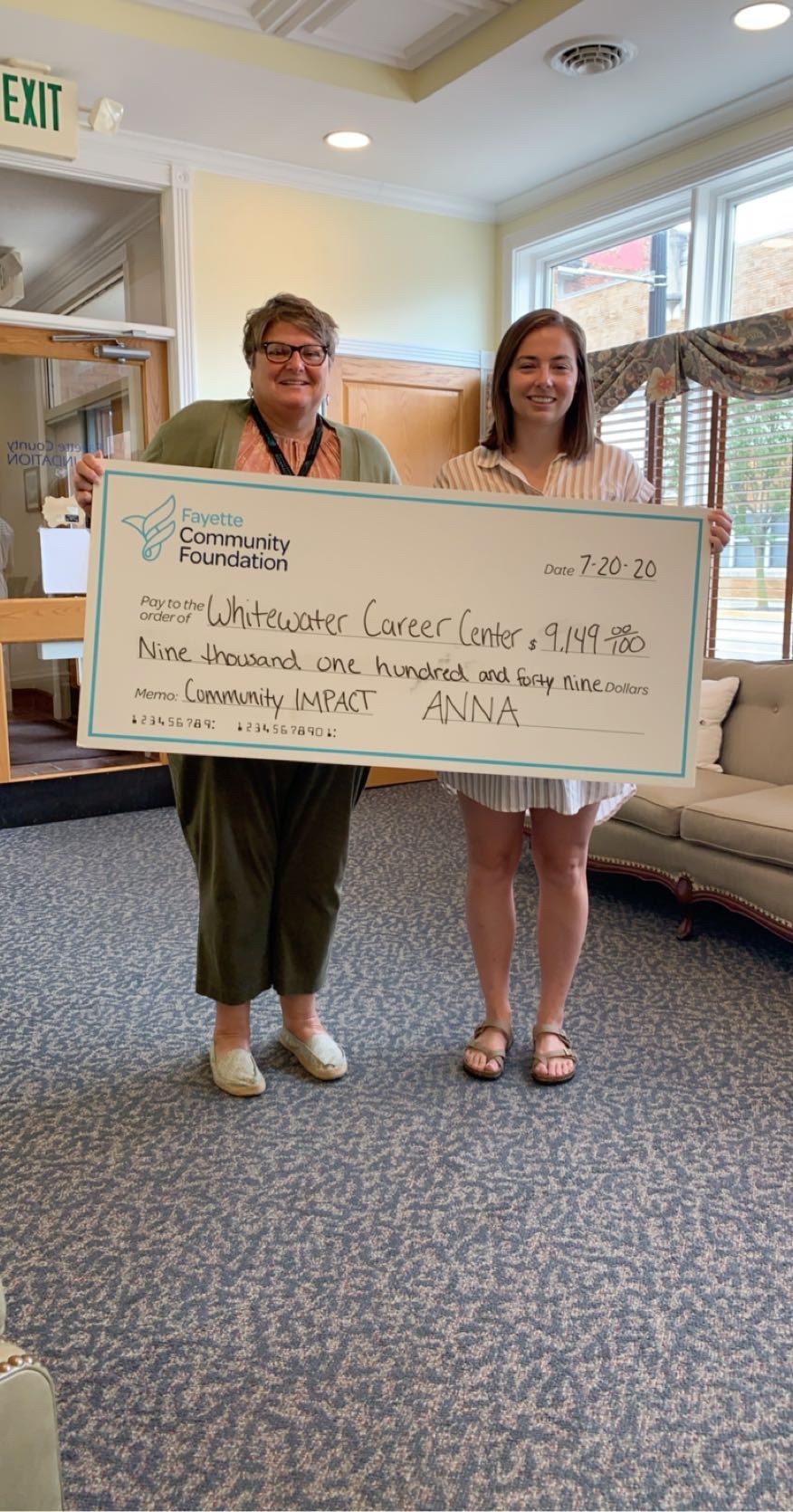 Whitewater Adult Education – $1,800
Online High School Equivilency learning and pretest.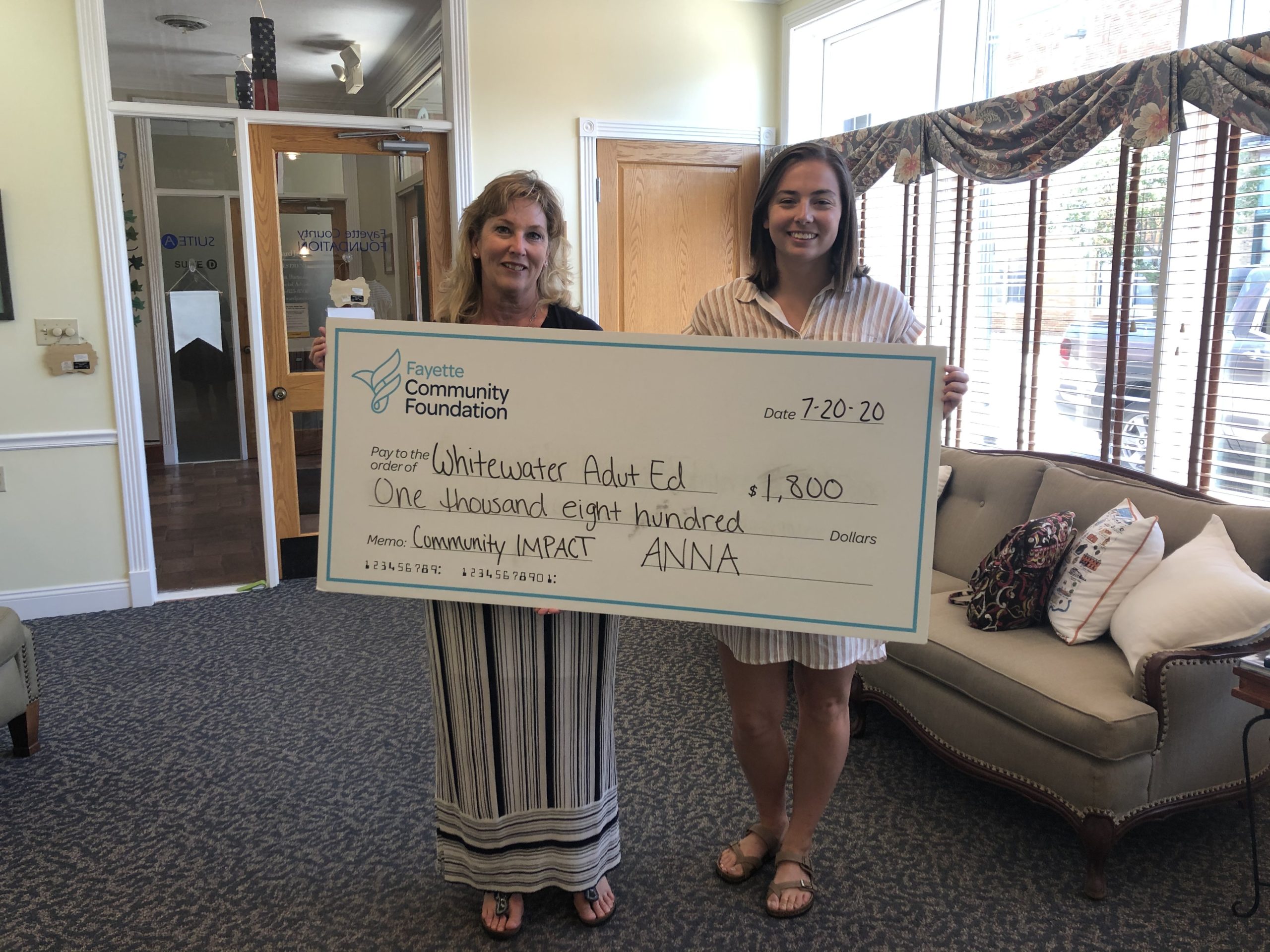 Total Grant Awards in 2020 Cycle I $21,649
2019 Cycle II
Connersville Band Boosters
Instrument Updates, $5,000
CMS Gardening Club
Greenhouse and supplies for courtyard, $1,500
Fayette County Community Voices
Outdoor Education, $9,250
Everton Volunteer Fire Department
Water tanker repairs, $24,750
Grace United Methodist Food Pantry
Food and other supplies, $4,000
Hope Center
Technology updates, $2,100
Imagine Performing Arts
Oliver! the musical for all ages, $5,725
The Shelter
Bathroom renovations, $6,000
Whitewater Adult Education
Orientation coordinator, $2,500
Total Grant Awards 2019 Cycle II $60,825
2019 Cycle I
Centerstone
Media Resources, $776
Discover Connersville
The Oasis, $10,000
Junior Achievement
Learning materials, $1,500
Masonic Temple
Conditions Assesment, $4,750
The Haven
Van, $10,000
CHS Arts Department
2 Kilns, $6,152
CHS Today
Video Cameras, $28,903