Grantees
Meet our community-minded grantees.
2022 Cycle
The Shelter, Inc. – $10,000
Hotel stays, transportation expenses, fees to receive birth certificates and other documents, and other miscellaneous expenses.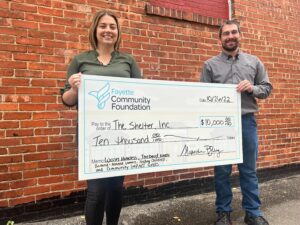 Alquina Blue Arrows Park Inc. – $30,000
Revitalization of the basketball court.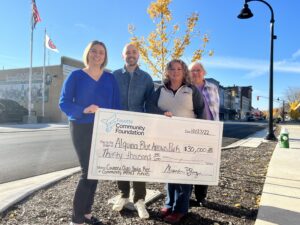 Fayette County Community Voices – $14,000
2023 Outdoor Education Program at Mary Gray Bird Sanctuary.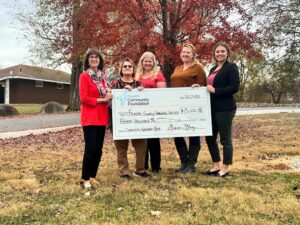 Neighborhood Health Center, Fayette County Medical Center – $5,850
Remote patient monitoring kits for high risk patients in Fayette County.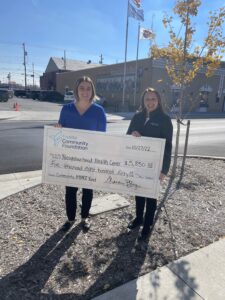 Firefly Children & Family Alliance – $5,000
Emergency aid for Fayette County Families in need.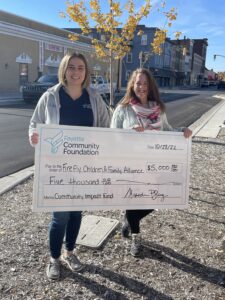 Connection Cafe – $8,000
The fiscal sponsor for Earned Never Given to purchase new equipment, key fob entry technology, and computer software.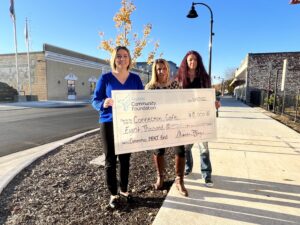 Indiana Audubon Society – $4,100
Interpretive nature trail signage at the Mary Gray Bird Sanctuary.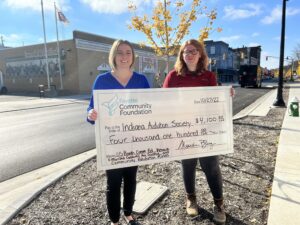 Interlocal Community Action Program, Inc. – $10,000
Replace the roof on the Fayette County Service Hub building.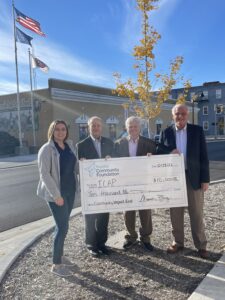 Grandview Elementary – $4,500
Purchase an Inch Worm book vending machine.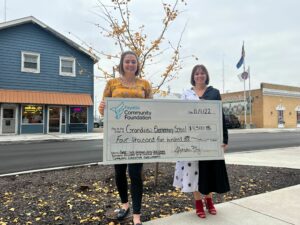 Hope Center – $10,000
10 week Leaders in Training class.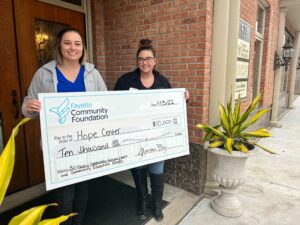 Total Grant Awards 2022 $102,450
2021 Cycle II
Bentonville Volunteer Fire Department – $30,000
New air packs and bottles that will provide the firefighters and the public that we protect a safer environment to work in and will help the fire department stay in compliance with NFPA and OSHA.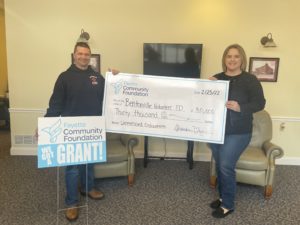 Glenwood Volunteer Fire Department – $13,679.96
Replace firefighter turnout gear and helmets that were starting to become outdated per NFPA standards. Turnout gear provides protection for the firefighters as they enter burning buildings or hazardous situations. Helmets protect the firefighters from falling debris while performing their duties.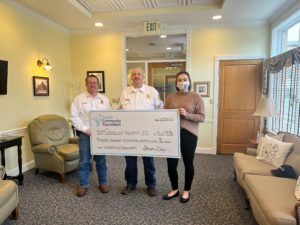 NATCO Community Empowerment Center – $1,800
2 poverty simulations in Fayette County that will give participants the opportunity to experience a "month" in
poverty, allowing them to begin to understand the constant problem solving, frustration and challenges of living in the poverty environment.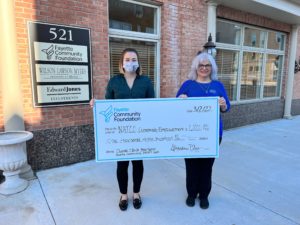 Fayette County Sheriff's Department – $9,161
 Accident reconstruction equipment that will consist of a drone, workstation, software, and an ipad. The purpose of the equipment is to speed up the time currently required of the FCSD to reconstruct an accident scene.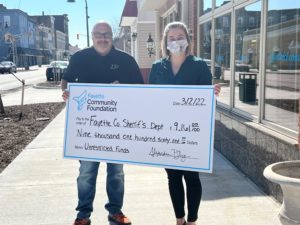 Total Grant Awards 2021 Cycle II $54,640.96
2021 Cycle I
Junior Achievement of Eastern Indiana – $3,264
Junior Achievement of Eastern Indiana, with the partnership of the Fayette Community Foundation, will serve 8 classrooms or 200 students by presenting traditional volunteer-led classroom programs and delivering the new JA Virtual Career Exploration Fair for elementary students.
Connersville High School Athletic Department (CHS Gymnastic Team) – $3,264
New uneven bars.
Total Grant Awards 2021 Cycle I $7,404
2020 Cycle II
Fayette County Community Voices – $4,140
Strategic Planning and Road mapping Consulting Services.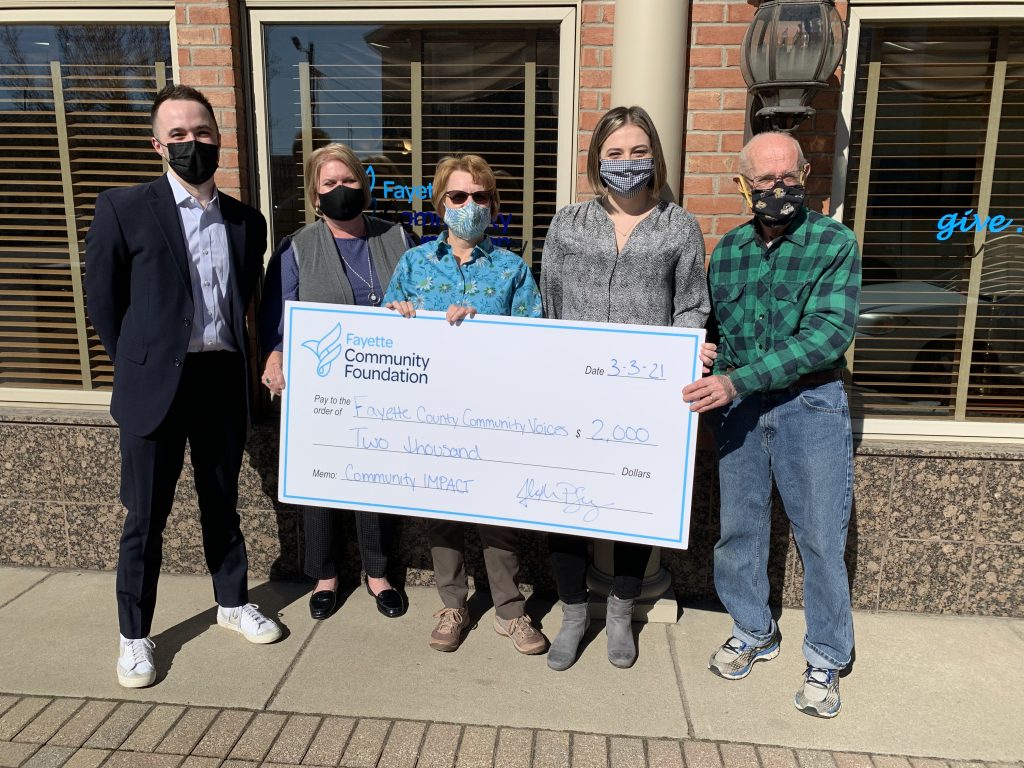 Whitewater Career Center – $3,454
Criminal Justice Program Equipment.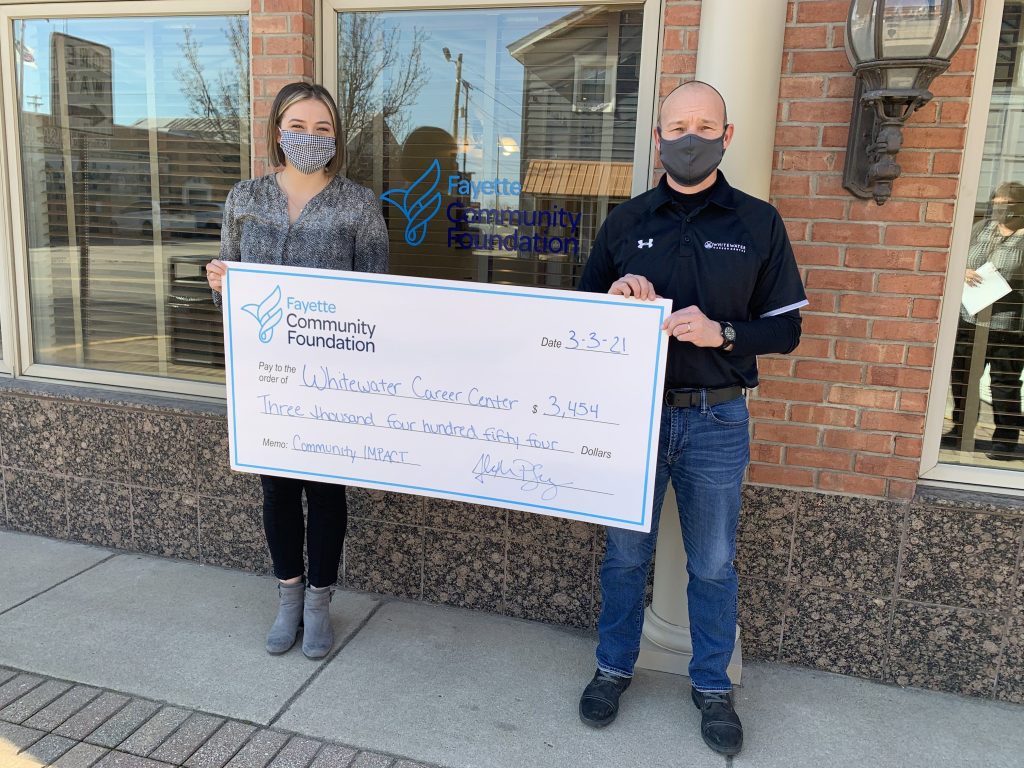 Fayette County 911 – $4,500
Fayette County 911 Equipment Upgrade Project.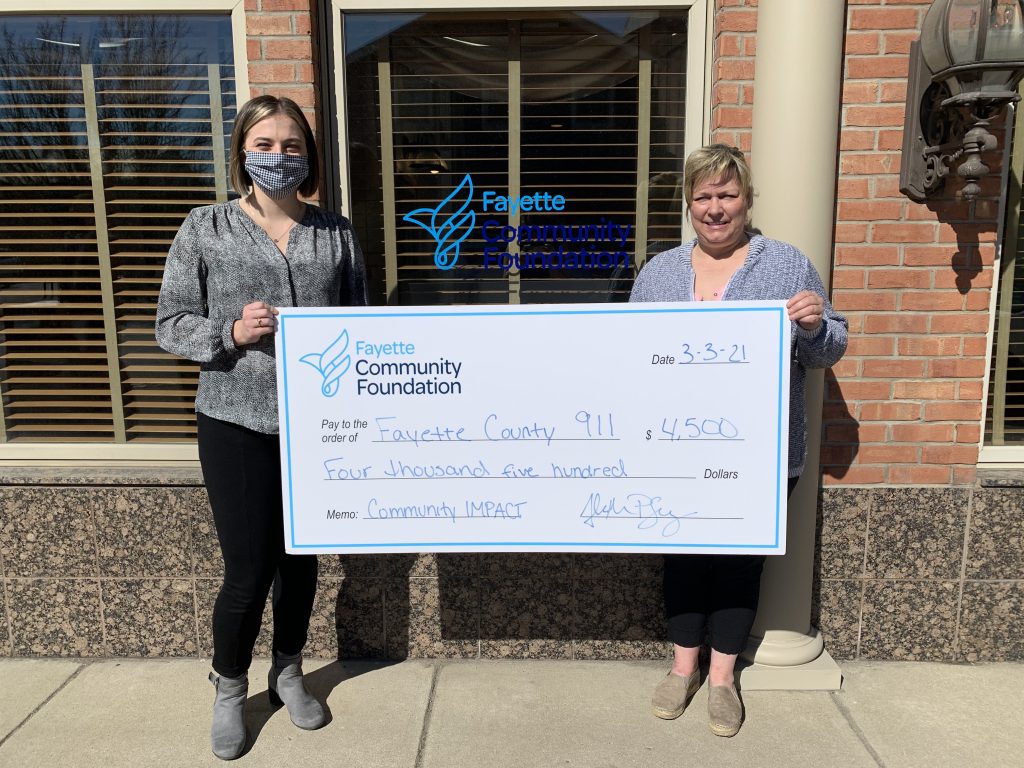 Creative Steps Learning Center – $10,000
Building and curriculum updates in order to become the first Paths to Quality Level 2, full year/full day child care center in Fayette County.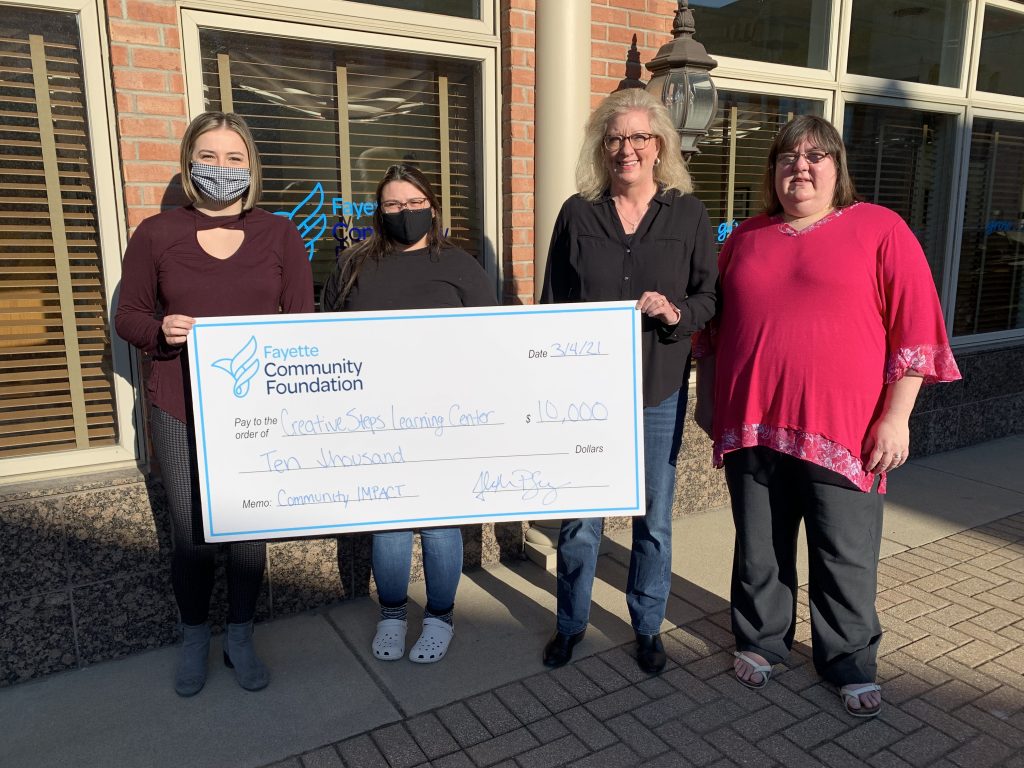 Alquina Blue Arrows Park – $2,000
Birds, Butterflies, and Bees Habitat; Bluebirds Initial Phase.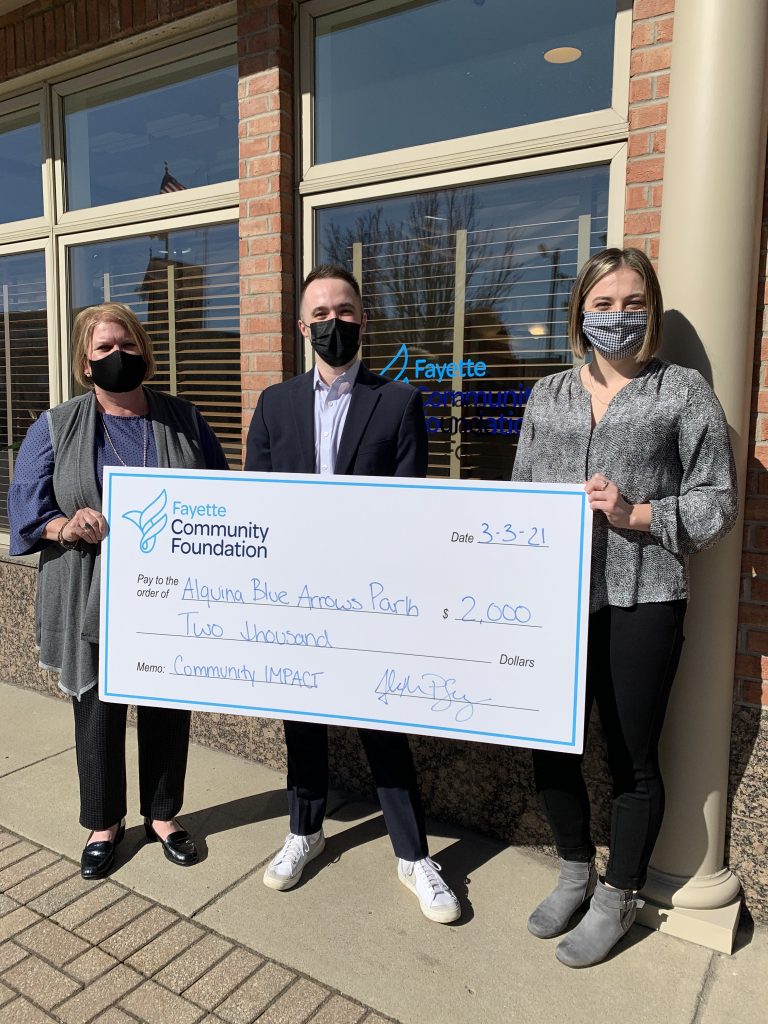 Total Grant Awards 2020 Cycle II $21,954
2020 Cycle I
Fayette County School Corporation – $6,200
Online screening tool that measures both risk factors (depression, anxiety, victimization) and protective factors (resiliency, grit, hope) to help counselors better help students.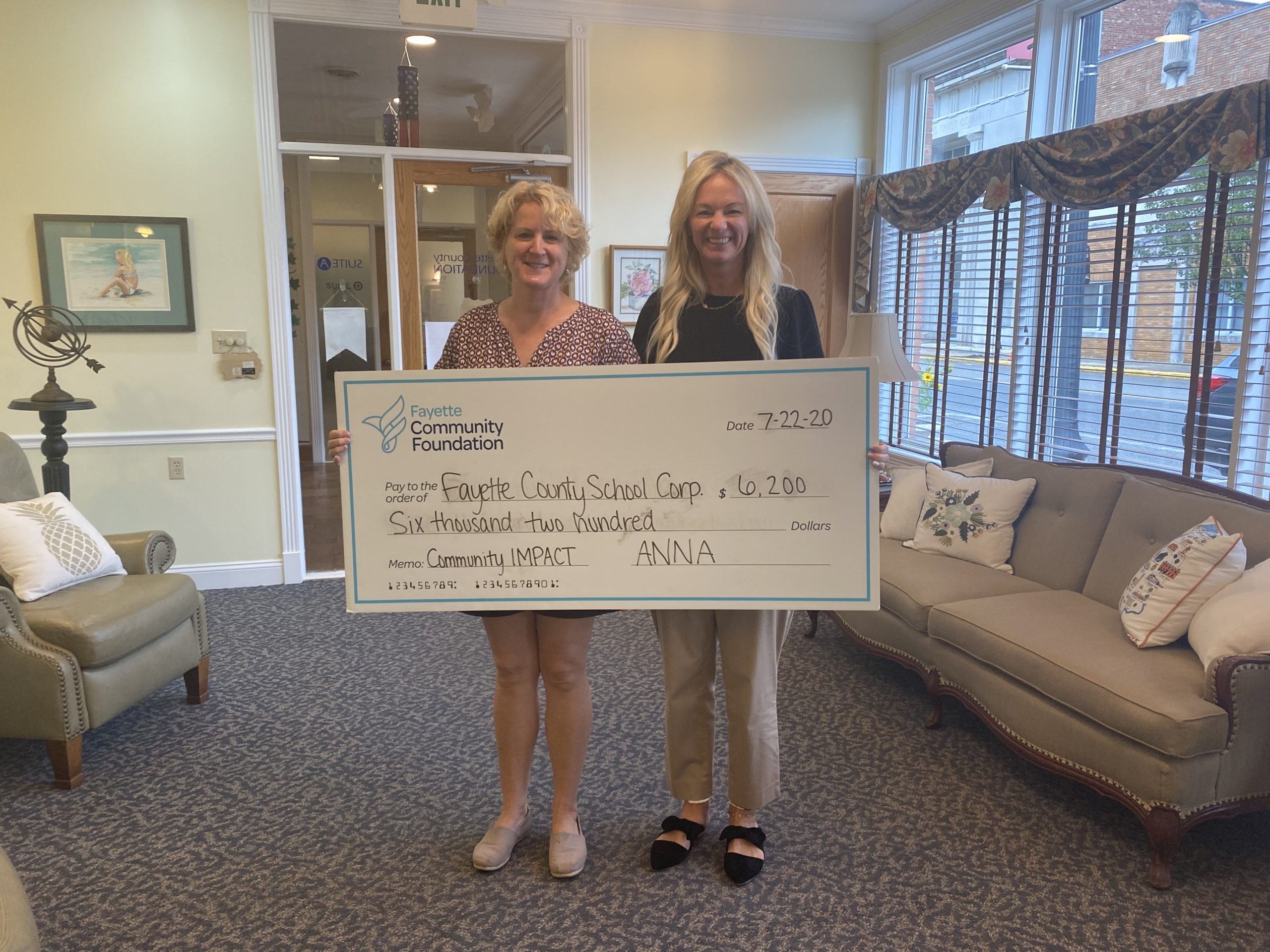 Our New Friends Program / Central Christian Church – $4,500
Teaching budgeting, banking, self sufficiency, and financial help with utilities and rent,.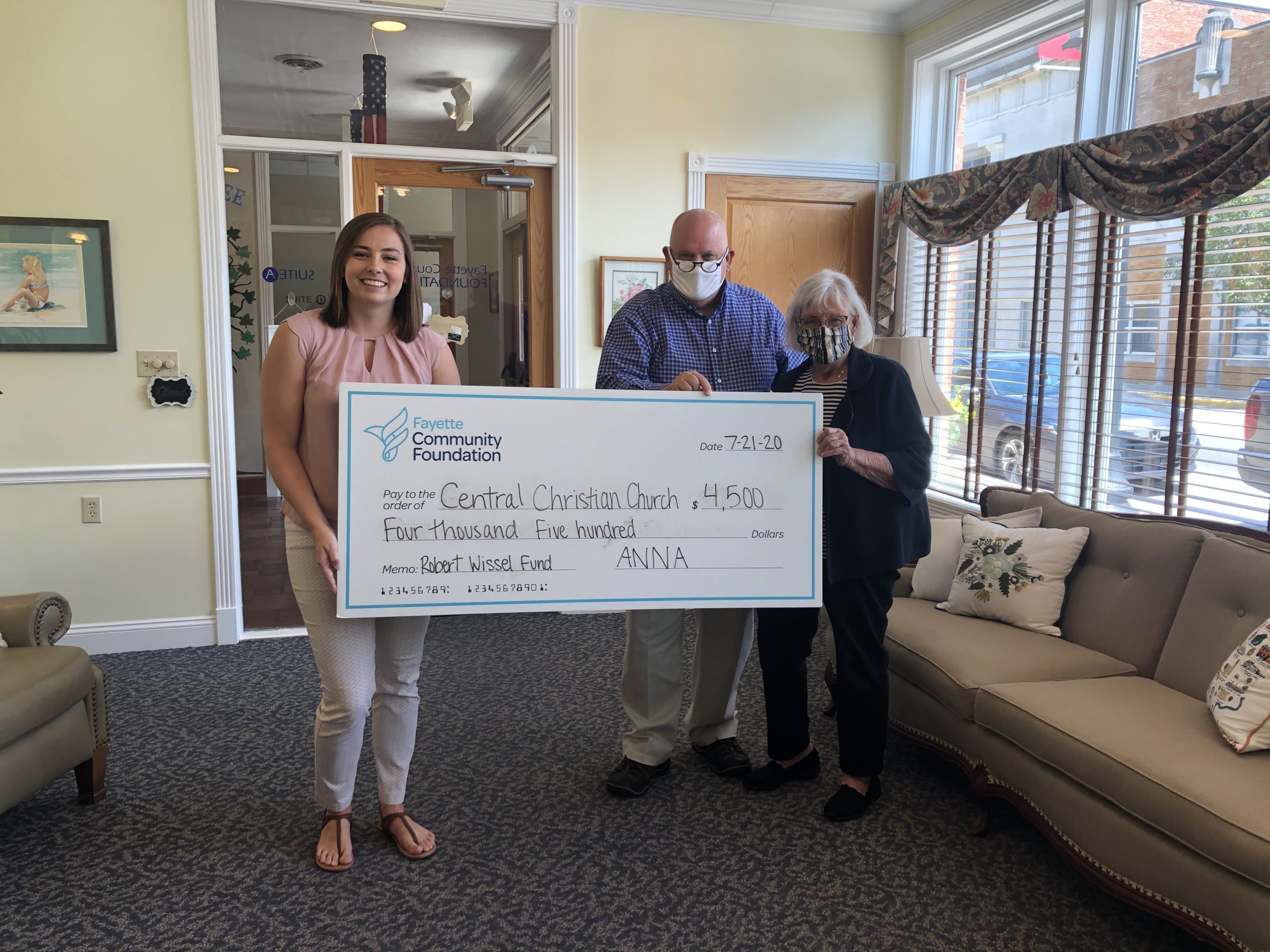 Whitewater Career Center – $9,149
4 Lincoln Power Mig Welding Technology program students will become trained and certified and ready for employment.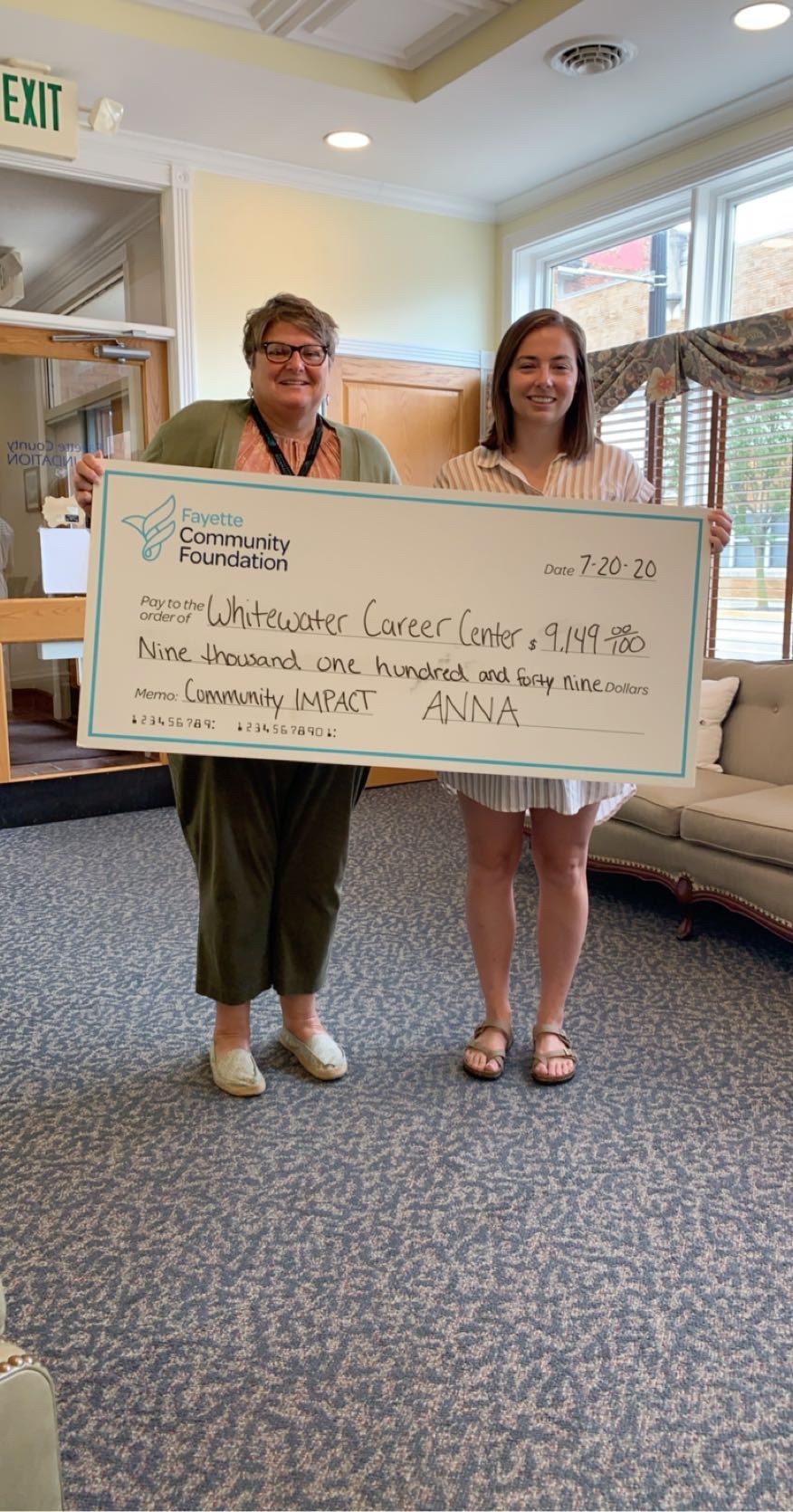 Whitewater Adult Education – $1,800
Online High School Equivilency learning and pretest.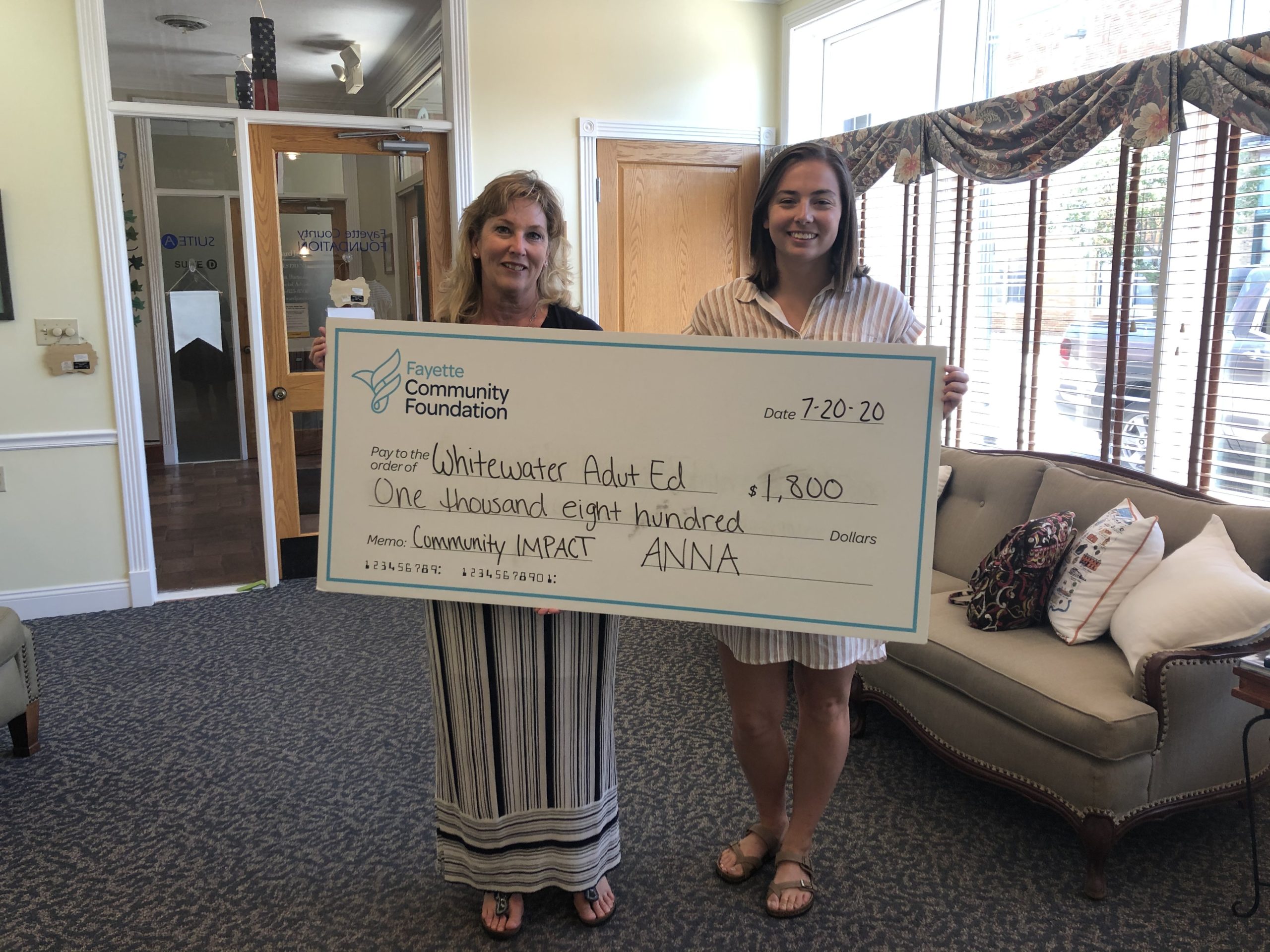 Total Grant Awards in 2020 Cycle I $21,649
2019 Cycle II
Connersville Band Boosters
Instrument Updates, $5,000
CMS Gardening Club
Greenhouse and supplies for courtyard, $1,500
Fayette County Community Voices
Outdoor Education, $9,250
Everton Volunteer Fire Department
Water tanker repairs, $24,750
Grace United Methodist Food Pantry
Food and other supplies, $4,000
Hope Center
Technology updates, $2,100
Imagine Performing Arts
Oliver! the musical for all ages, $5,725
The Shelter
Bathroom renovations, $6,000
Whitewater Adult Education
Orientation coordinator, $2,500
Total Grant Awards 2019 Cycle II $60,825
2019 Cycle I
Centerstone
Media Resources, $776
Discover Connersville
The Oasis, $10,000
Junior Achievement
Learning materials, $1,500
Masonic Temple
Conditions Assesment, $4,750
The Haven
Van, $10,000
CHS Arts Department
2 Kilns, $6,152
CHS Today
Video Cameras, $28,903