10.08.20
CHS Class of 2015 Establishes Newest FCF Endowment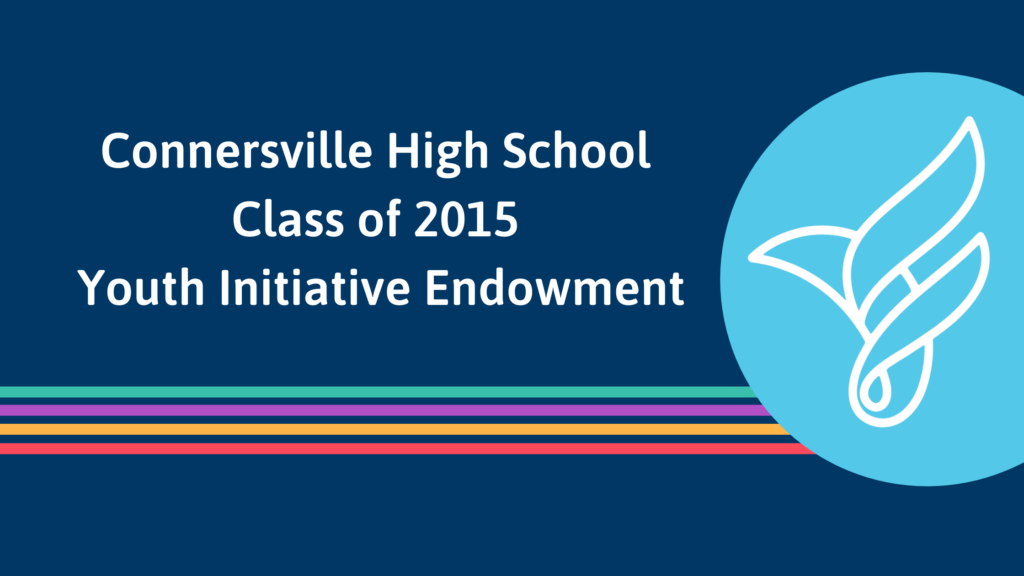 The Connersville High School (CHS) class of 2015 held their five year reunion in August. They found a perfect way to celebrate their friendship and support the community they call home. They established the Connersville High School Class of 2015 Youth Initiative Endowment through FCF.
"We created the endowment as a way to give back to the community that has given all of us so much," said Brayton Johns, class president. "We feel our class is very special and united, something you don't always find with high school graduating classes."
Johns attributes their closeness to their high level of participation in school activities like class council, athletics, band, choir, drama, clubs and their volunteerism in the Connersville community. He noted that while many still live in the area, those that don't still consider Fayette County home. "We want to make a real, tangible impact for generations to come."
Establishing an endowment with FCF does just that – it supports the community forever. Donations are placed in an endowment. The endowment is carefully invested to create earnings. The earnings are used to make grants to nonprofits and scholarships to students. The original donation remains in the endowment to keep creating earnings and support the community for all time. It is truly an investment in a vibrant future for our community today, tomorrow and always.
The CHS Class of 2015 has raised $200 so far. They are confident they will raise the remaining $4800 necessary within the next five years to launch the fund and begin supporting youth initiatives.
If you would like to donate, visit our online donation page or mail a check to: Fayette Community Foundation, 521 Central Ave, Suite A, Connerville, IN 47331. Be sure to write "Class of 2015" in the memo.
We're grateful to the CHS Class of 2015 and hope their leadership will inspire others to give as well!