08.14.20
An Amazing Opportunity: Sarah Wewe, FCF Intern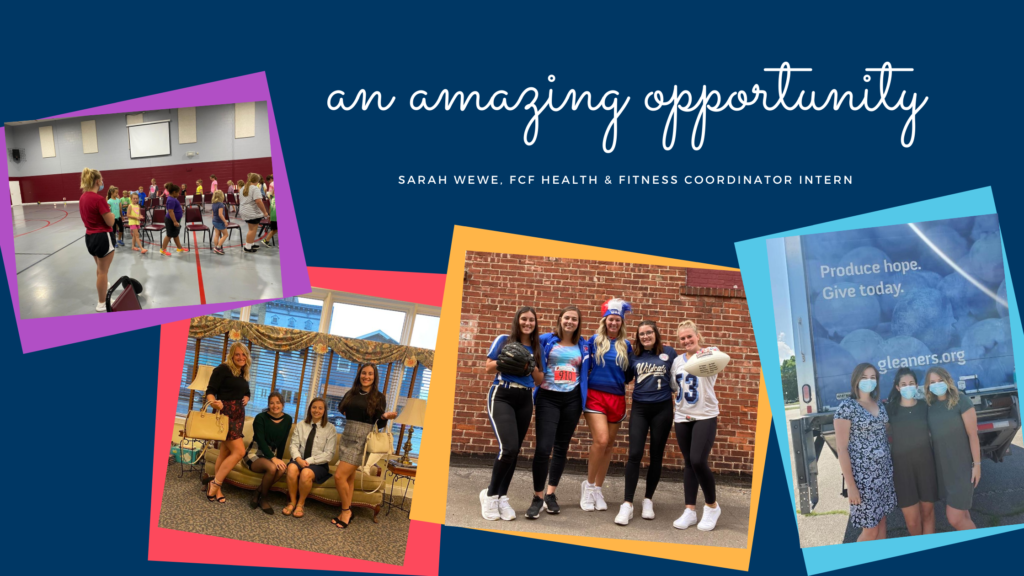 An internship with the Fayette Community Foundation (FCF) is more than just a paycheck or even a resumé building block. It's an opportunity to get real life experience, grow and challenge yourself in ways you might never have considered.
Sarah Wewe, our Summer Health & Fitness Coordinator intern, is a perfect example. Of course, she learned the ins and outs of community foundation work. But she also realized the value in remaining flexible. "To try multiple methods because some might not be effective, to be open to anything and to not be afraid of failing are all things that will help me in my future jobs and goals," Sarah shared.
Sarah brought so much energy and enthusiasm to her role. "My favorite project during my internship was conducting fitness and health interviews for people in the Connersville community. I really enjoyed talking with these people and learning how they stay fit and healthy. These videos were also posted on Facebook and received a lot of views and likes. My best accomplishment, though, was hosting a blood drive. I have always loved giving blood and I wanted to get the community involved too. We had a great turnout and it was awesome knowing we were going to help save lives!"
By interacting with so many different people, Sarah gained confidence and became more personable. She deepened her connections within the community, including the FCF staff. In fact the people are what surprised her most about her experience. "I have become such good friends with my coworkers and boss. After my internship I know if I ever need something I can always reach out to those girls," Sarah smiled. "I have also met so many people in Connersville that have been so nice and willing to be a part of my learning experience. It was an amazing opportunity."
We're so grateful to Sarah for all of her hard work! We wish you nothing but the best. We will miss you, but we won't say goodbye – just see you soon!
If you are at least a sophomore in college and working toward a degree in health or fitness, we encourage you to apply for the Fall Health & Fitness Coordinator internship. Please send your resume and a short video about yourself to info@givetofcf.com.