08.13.20
Fall 2020 Internship Available: Health & Fitness Coordinator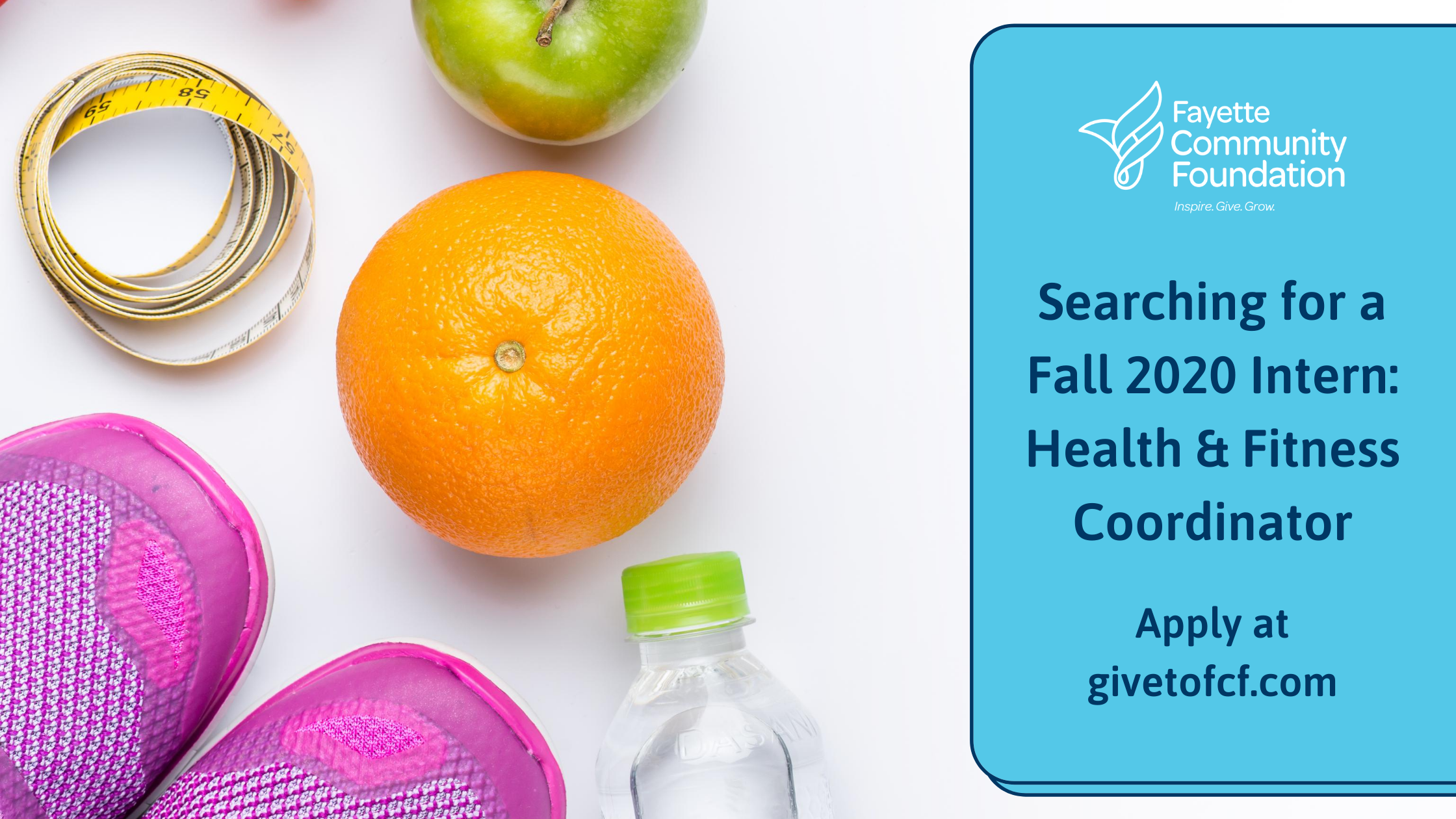 Is a healthy lifestyle important to you? Do you want to help others in your community improve their health, too? If you are at least a sophomore in college, working toward a degree in health or fitness and wanting the experience of an internship, we're looking for YOU!
Applications are now being accepted for the Fayette Community Foundation's Fall 2020 Health & Fitness Coordinator internship. We need someone who is a self-motivated team player with excellent communications and organizational skills and has the ability to juggle assignments quickly. As the member of a small nonprofit staff, you'll be responsible for wearing many hats. To learn more about the responsibilities and duties, please download the job description.
Interested applicants should send a resume and a short video about themselves to info@givetofcf.com.