05.26.21
Seeking Summer Farmers Market Intern
In partnership with the Fayette County Farmers' Market, the Fayette Community Foundation is seeking applicants for a paid summer internship supporting the success, growth, and sustainability of the Farmers' Market.
Successful applicants will have a passion for agriculture, farm-to-table business models, marketing, public health, wellness, and/or entrepreneurship and will be able to attend Thursday evening and Saturday morning markets June, July, and as much of August as possible. Applicants MUST be a student currently enrolled in a degree-seeking program at an accredited college or university.
See below for the job description.
HOW TO APPLY: Email your resume and either an informal transcript or a list of relevant classes you have taken to info@givetofcf.com for consideration.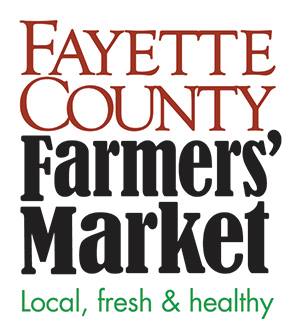 Summer 2021 Internship
Fayette County Farmers' Market Intern
Job Description
Responsible to: Executive Director
Immediate Supervisor:  Executive Director
Location: Foundation Office & Farmers' Market site, Connersville, IN
Status:  Temporary Intern
Hours: 25-35
Schedule: Varied: Market support on Thursday evenings and Saturday mornings as well as some work hours in office between 8:30 – 4 pm Monday – Friday
Purpose of Position
The Fayette County Farmers' Market Intern will report to the Community Foundation's Executive Director and work closely with the Farmers' Market Manager. This person will assist in a wide variety of duties to improve the success and sustainability of the Farmers' Market. The Intern will develop relationships with vendors and community partners, coordinate events, and track data to support the market. Ability to work well with a small staff in an efficient and self-motivated manner and attend all Thursday evening and Saturday afternoon markets is essential.
Principal Duties & Responsibilities
Support the SNAP benefits (during the market and reporting/tracking on off-days)
Help coordinate events at the market (musical performances, health activities, other hands-on like fire truck demos)
Develop the concept of a curated "vendor box" customers can pay in advance for and pick up at the market
Staff the Thursday evening and Saturday morning markets along with the Market Manager (staff Market alone the last two weeks of July and the first week in August)
Work with event planners, local gyms, and community partners to include healthy movement and nutritious eating activities at markets.
Promote Farmers' Market through multiple channels including social media, City TV Channel 3, News Examiner, and local radio
Required Competencies
Confidentiality – Up most confidentiality. Staff should not discuss FCF business regarding donors, grants, scholarships, finances, etc… outside of the office.
Positive attitude – Ability to adjust to change, keep a positive attitude, separate personal feelings from work acquaintances, and not bring personal issues into work.
Organizational Skills – Ability to manage multiple tasks in an environment with short deadlines.
Proofreading – Ability to review documents for accuracy, spelling, punctuation, and grammar.
Customer Orientation – Treats everyone with respect and responds promptly to reasonable requests.
Work Environment
Office: Professional, team-oriented
Market: Outdoors, fast-paced, customer-oriented
Business casual attire
Thursday evening and Saturday morning Markets required. Other hours in office can vary.
Attention to detail, working with minimal supervision and flexible to adjust to workloads and deadlines.
Ability to manage light to moderate (up to 50lbs) lifting when needed.
Educational/Experience Requirements
Has finished their freshman year of college.
Is working towards a degree related to food access, public health, entrepreneurship, agriculture, or related field.