06.16.21
Community Collaboration In Fayette County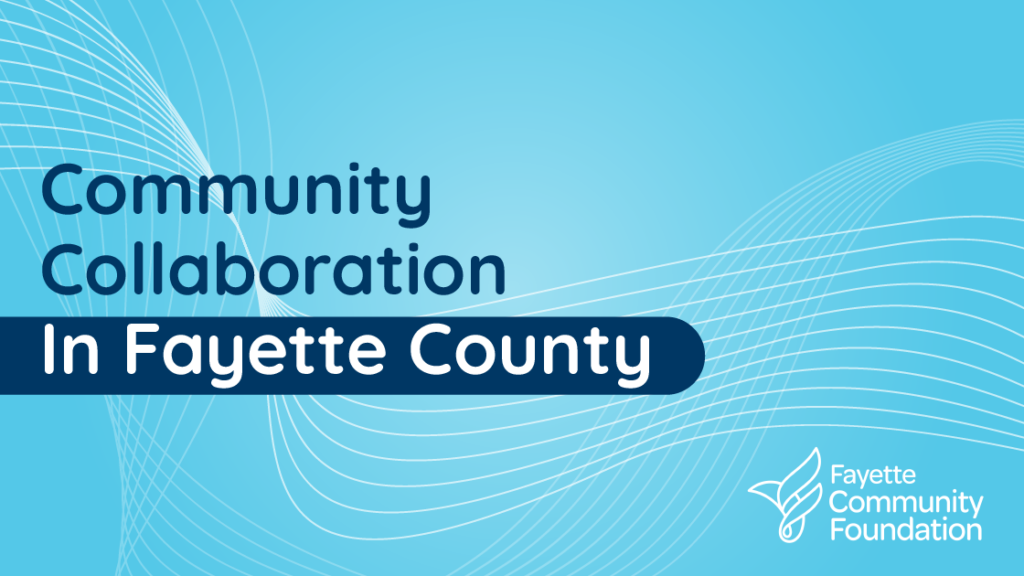 In Fayette County, no project is too big when key community members come together for the greater good. For years in Connersville, J. Long Memorial 2nd Street Park has been an eyesore and an unsafe place for families to visit. The park was long past its glory days. Children could no longer run and play without a care in the world. Instead of being a center for community engagement and healthy living, the park had become dilapidated.     
The issue of J. Long Memorial Park was brought to the attention of the Purdue University Extension by Mac Machine after an Enhancing the Value of Public Spaces workshop. Ever since this initial concern, the support behind the community improvement project has snowballed. It gained momentum during 2018 when Fayette County Community Voices made this project a priority because of its commitment to improving the health, wellbeing, and quality of life of  Fayette County residents.     
Improving Health in Fayette County  
Improving J. Long Memorial Park is not just about providing green space; it's about improving health. Fayette county is ranked one of the unhealthiest counties in the state of Indiana. Our health ranking for the last 5-years has been 90 or 92 out of all 92 counties in Indiana.     
There are many contributing factors for this ranking, such as food insecurity, substance abuse, chronic disease, and high unemployment. While each of these contributes to the problem, one glaring issue is that only 30 percent of adults in Fayette County have access to places for physical activity.     
Redesigning J. Long Memorial Park will give community members access to green spaces, where they can enjoy the outdoors and get exercise. They can also bring their children and feel confident they can play safely on all equipment. The park will become a hub for community members and events. Restoration needs to happen in this part of the community for the health of Fayette County residents.     
Restoration of J. Long Memorial Park  
Restoration on J. Long Memorial Park has been initiated. The city removed the hazardous playground and a group of community partners have been collaborating on design and restoration plans. The design plans were initially created by Purdue University  and Landscape Architecture students in 2019.  Nineteen college juniors took an entire semester to produce 6 different designs that helped the community put their ideas and concepts on paper. This work was completed for free to help the community envision a future for the park. Once completed, the designs were reviewed by the community and edited to fit the residents' needs based on feedback from an in-person survey of neighborhood residents and online survey of community members. Final designs and renderings are currently being completed.    
At least seventeen organizations have joined ranks to make this park restoration happen, led by a task force comprised of Parks and Recreation, Fayette County Community Voices, Purdue Extension, and Discover Connersville. This group of community organizations is actively seeking grants. While the community has rallied behind the restoration effort, some additional support will be needed to complete the project.     
The Grant Applications Process  
The restoration of J. Long Memorial Park has become such a widespread community project that they are currently looking to apply for grants outside of the county. A grant would be able to supplement the funds that have already been raised for this project. The task force recently came together to apply for the Resilient Park Access Grant through The National Recreation and Park Association. Many members worked on this project and spent long hours crafting the application. While J. Long Memorial Park was not selected to receive the grant, it was not wasted time. The application process brought the collaborating groups closer together, and they are more determined than ever to reach their goal.  
The community is ready to move forward with its plans to restore and update the park. Additional funds provided by a grant could be a game-changer for the project. The groups working together have seen the benefit of collaboration and how powerful a grant application can be when many people work together toward a common goal.   
Restoring Fayette County's Health
Each of the groups, including the Fayette Community Foundation, has high hopes for this project. The goal is not to stop at J. Long Memorial Park; our community needs more safe spaces for kids and adults to exercise and gather. The overarching goal of all projects like the J. Long Memorial Park is to let the inner beauty of our county shine. All restoration projects update and restore the beauty of Fayette County as well as benefit the residents.     
Everyone in Fayette County deserves the opportunity to live a happy and healthy life. The restoration of J. Long Memorial Park and other green spaces moves us one step closer to a healthier community.    
The collaboration between community organizations has been inspirational. Our community is better together. When we can come together and work alongside one another to make a difference, we all benefit.     
Partnerships
The organizations working together on this project includes:    
Fayette County Community Voices

   

 
Urban Enterprise Association   

 
FCN Bank

   

 

Purdue Extension – Nutrition Education Program

  

 
Purdue Landscape Architecture Program   

 

National Parks Service Fellow