02.24.23
February 2023 Nonprofit Meetup Notes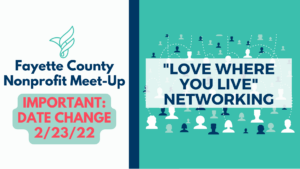 At the February nonprofit meetup local nonprofit members came together and talked about the events their organizations have planned for 2023 and created a list of upcoming community events (see the list below!).
During the meetup the nonprofit members were encouraged to add their events to the community calendar! If you have an event in 2023 and want to add it to the calendar please visit the City of Connersville's site and email your event to connersvillecommunity@gmail.com
After discussing the events each attendee has planned for 2023 the Foundation provided an event planning worksheet and each organization took some time to fill it out. Click here to download the sheet!
2023 EVENTS
These pictures include the events that were brought up in the meetup! If you have any questions or edits to this list please email Morgan at mhamilton@givetofcf.com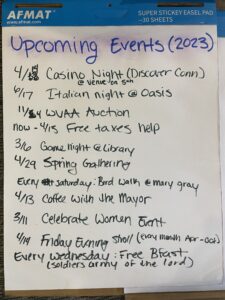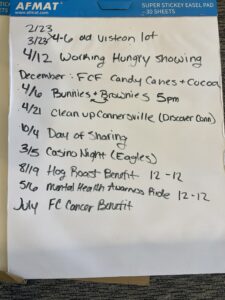 2023 Meetup Schedule
This is a tentative schedule for the 2023 Nonprofit Meetup topics and is subject to change.