08.04.21
How To Choose Your Nonprofit Email Marketing Software

If you are wondering how to choose your nonprofit email marketing software, you've stopped by the right article! As a small nonprofit, you are probably looking for ways to build your marketing plan with as little money as possible.  Therefore, email marketing is the way to go. Along with social media, email marketing is a way to connect with your audience. You can keep your email contacts updated with everything happening at your organization. People in your community, especially donors, love to see the tremendous impact your nonprofit is having.   
As you are getting started with email marketing, it can be overwhelming. It's tough to figure out how to choose your nonprofit email marketing software.  We get it.  That is why we are bringing you tips and resources to make deciding which email marketing software to choose easier. Email marketing platforms have made sending high-quality and personalized e-newsletters effortless. If you have been considering diving into email marketing, now is the time to start.   
 Email marketing can be low maintenance and is a great way to build your connections with donors and the community you serve. Many email services are free for nonprofits with small email lists. Some platforms also offer discounts for nonprofits! 
How To Choose Your Nonprofit Email Marketing Software
Free and Paid Software Services
Choosing the right software platform begins with asking yourself and your board a few questions like: 
What is our marketing budget?  

 
How many email contacts do we have? 

 
What is our capacity for working on email marketing? 

 
Once you have answered these questions, you can determine which email marketing service will work best for your organization. We have a couple of different options that are the top picks for small nonprofits. For more in-depth information on each of the services we are about to mention, check out this article. 
Email Marketing Platforms That Work Best With Nonprofits
 Mailchimp: Mailchimp is our favorite option on the list. Here at the Fayette Community Foundation, we use MailChimp for all our e-newsletters and community emails; check out our most recent e-newsletter here. MailChimp, will house all your organization's email recipients and allow you to segment (or group) subscribers for a more individualized experience.   
Mailchimp is free for up to 2,000 subscribers, which is usually more than enough for small nonprofits. The easy drag and drop format make it simple to build your email template or use the pre-made template.  This is an ideal choice if you have very few subscribers, a small budget, and minimal time to design the templates.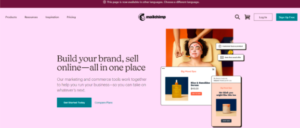 AWeber: AWeber is another excellent option for small nonprofits. This service offers a free account for less than 500 email subscribers. If you would like to upgrade to a paid version, AWeber offers a 25% discount for nonprofits. AWeber has an easy drag-and-drop email builder and a wide range of pre-made email templates. It is also easy to track the effectiveness of your email.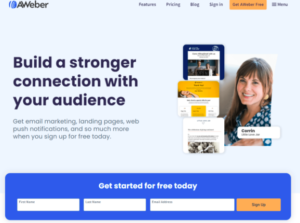 Benchmark: Benchmark is a service that offers a drag-and-drop email builder as well as free templates. This service provides a free account for less than 250 email subscribers. Benchmark also provides a 25% discount for nonprofits. You can also use Benchmark's Campaign Monitor analytics to see how your emails are performing and what your audience is responding to.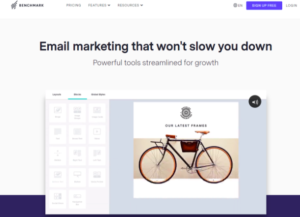 Campaign Monitor: Campaign Monitor is different from the other platforms because it allows you to schedule a trail of emails. Campaign Monitor tracks information so that you can deliver personalized information to the right audience. This is a great feature to use if you are trying to improve relationships with donors. They also offer a 15% discount for nonprofits.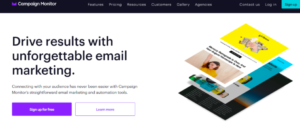 Email Marketing Tips
As an organization that started from the ground up with email marketing, we have a couple of tips for your email marketing strategy.  
Tip 1: Add Your Email Sign Up To Your Website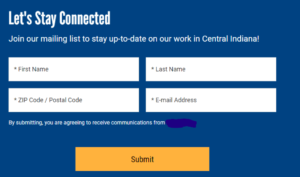 Our first tip for new email marketers is to put your email sign-up on your website. If you haven't built a website for your organization, check out our tips for putting together a website. Fayette Community Foundation has our sign-up form at the bottom of our home page. Having your sign-up form easily accessible on your website allows those interested in your organization to get more information. Talk with your website developers about adding an email sign-up form.   
Another way you can begin to gather data on those interested in your organization is to ask for more than just their email address. Collecting information such as first name, last name, and affiliation allows you to send personalized emails. It is also helpful to give those signing up for your email options for the types of emails they would like to receive. For example, at FCF, we send out community updates to subscribers who signed up for updates about the Foundation and Fayette County. Check out our Mailchimp sign-up form here.   
One way to connect with your audience is to put quality over quantity. Emails or e-newsletters should be quality information that applies to your audience. Many nonprofits send out emails that have a lot of "fluff." We recommend you get to the point and include images to emphasize your message. If you are new to email marketing, utilize the pre-created templates that most email services offer. This makes creating a quality personalized super easy even for beginners.    
Tip 

2

:

 

Break Down Your Audience

Once you have gotten a sign-up form on your website and you are gathering data on your audience, it is time to create segments. Don't be overwhelmed with the word segments. It is not as complicated as you might think as email marketing segments are just categories. Each of your subscribers should be in categories such as donors, community members, or partner organizations. Choose categories that are best for your organization. By allowing your subscribers to put themselves into categories, they are getting information that they find helpful. Meaning you have more people reading your emails or newsletters and clicking on your links.   
How do you get your audience to put themselves into a category? You simply ask them. Add the option to pick the information they would like to receive in their mailbox. Our sign-up form allows our subscribers to sign up to receive specific newsletters and emails. If you are just starting with email marketing, adding this to your sign-up form on the website will ensure that you have predetermined categories. Some organizations have already begun email marketing but have not implemented segments. An excellent way to start segmenting your audience is to ask them to segment themselves on social media and add a call to action on each of your mass newsletters. All you need to do to add a call to action and provide your audience with your already created sign-up form link. 
Get More Information
If you are looking to level up your marketing, we have more tips to help you along the way. For more nonprofit information, check out our blog, where we have dedicated a blog each month to support our local nonprofits. If you want to stay updated with everything that is happening at the Fayette Community Foundation, sign up for our nonprofit newsletter.