11.24.20
Meet the FCF Board: The Honorable Paul Freed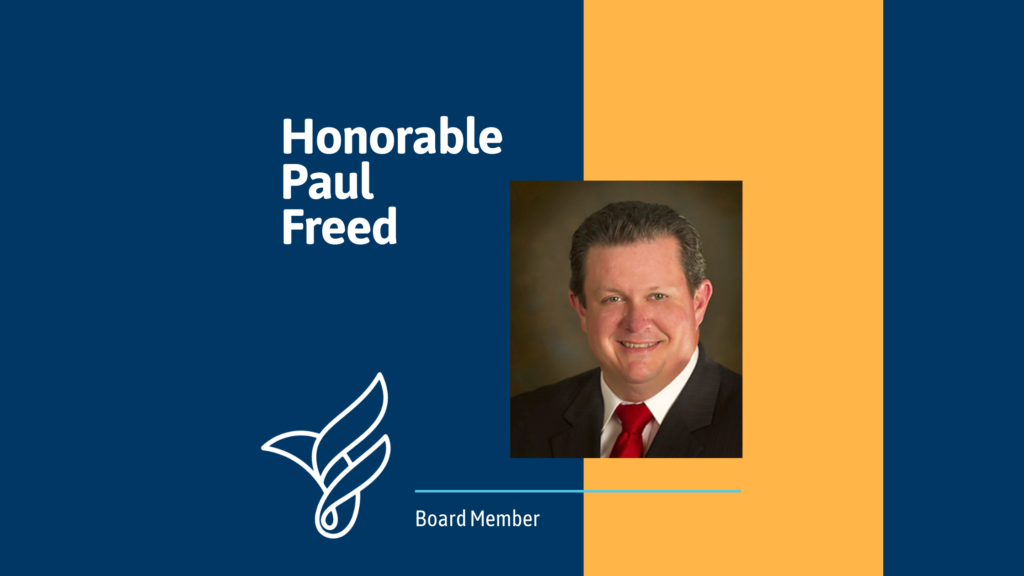 The Honorable Paul Freed has lived in many Indiana counties, but Fayette is the one that he's called home since 2003. We're so glad he does! He doesn't just make a difference for FCF; he serves the entire county as judge of the Fayette Superior Court.
Paul grew up in the small town of Odon, Indiana in Daviess County, in the southwestern part of the state. He graduated from Indiana University Bloomington in 1993 and immediately began working for the Defense Department at what was then called the Naval Surface Warfare Center in Martin County. He served as an environmental protection specialist, focusing on State and Federal permit applications and hazardous waste compliance issues.
During that five year stint he completed not one but two graduate degrees at IU, an M.S. in Environmental Science and a Master of Public Affairs. Paul's thirst for knowledge still wasn't satisfied. He resigned from his position to pursue a law degree from the Indiana University – McKinney School of Law in Indianapolis, earning his J.D. In 2000.
Other positions Paul held prior to moving to Connersville include – clerk for the Chief Environmental Law Judge of Indiana, deputy prosecutor in New Albany and attorney specializing in corporate environmental law in Cincinnati, a job which took him all over the country.
Finally settling down, he accepted a position with a local firm and then joined the Fayette County Prosecutor's Office. As someone who grew up in a small town, it's not surprising that Fayette County drew him in. "I love Connersville's lack of traffic and quietness," he reflected.
When not on the bench, you can find Paul hitting the links or reading. History books and biographies line his library's shelves. He's also a member of the Lions Club and supports the House of Ruth, a local residential drug rehabilitation program for women.
Paul is certainly one of, if not the most well-educated board members to serve FCF. We're grateful for his work with us and throughout the community!