03.29.23
March 2023 Nonprofit Meetup Notes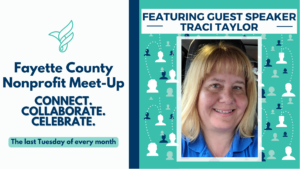 Traci Taylor, Director of Programs at The Independent Living Center, presented about accessibility and inclusion. Topics that were covered include general tips on disability awareness, steps to having an inclusive event, and much more! Click here to see Traci's presentation!
2023 Meetup Schedule
This is a tentative schedule for the 2023 Nonprofit Meetup topics and is subject to change.